Overview

Reviews

Comments
JabrixCS mt4
JabrixCS - Currency Strength Daily Session Indicator
This indicator allows you to analyze the hidden trends and correlations between the 8 most traded currencies via unique strength meter. Calculations to determine the strength of the currency on the JabrixCS provided the option of using either PriceClose or Price from Moving Averange
" The Power of this concept (JabrixCS) , you can see easily and very clearly the currency movements in each session that you specify "


Settings

CurrStrengthType = TrueCS - sets how to calculate strength. TrueCS Calculate with PriceClose and MovingAverageCS calculate strength with Price of MovingAverage

MovingAveragePeriod = 3

- if CurrStrengthType=MovingAverageCS, this Period used for calculate Moving Averange.

OnlyThisSymbols = false

- if true, Only Currency where Indicator place on pair showing. if false, all currency will showing.
UseReffTime = true - if true, calculate with base refference time.
RefferenceTime="00:00;10:00;16:00", Refference times can be Open Markets, London Open, New York Open and etc.. This time base on Server Broker time.
Best Use on M15. M30, and H1 Timeframe
If you have questions regarding this app or any of my other products, or if you need help - don't hesitate to contact me via private message
Buyers of this product also purchase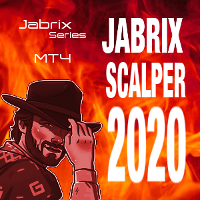 JabrixScalper20
Eko Rahmadi
I am Trader and Professional mql Programmer with more than 10 years of experience. Now I am back to publishing JabrixScalper 2020 with new performance and excellent strategy using dynamic algorithms. This robot observes price movements with a high degree of accuracy in capturing volatility and the speed of price movements to determine the right time to enter the market. JabrixScalper 2020 is more aggressive because I am Adding Generate Signal from default Indicator  to This EA.  A excellent str
1 000 USD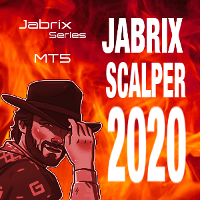 Jabrix Scalper mt5
Eko Rahmadi
I am Trader and Professional mql Programmer with more than 10 years of experience. Now I am back to publishing JabrixScalper mt5 version with new performance and excellent strategy using dynamic algorithms. This robot observes price movements with a high degree of accuracy in capturing volatility and the speed of price movements to determine the right time to enter the market. A excellent strategy is to use pending buy and sell orders to maintain one another's orders. The order escort continu
1 000 USD