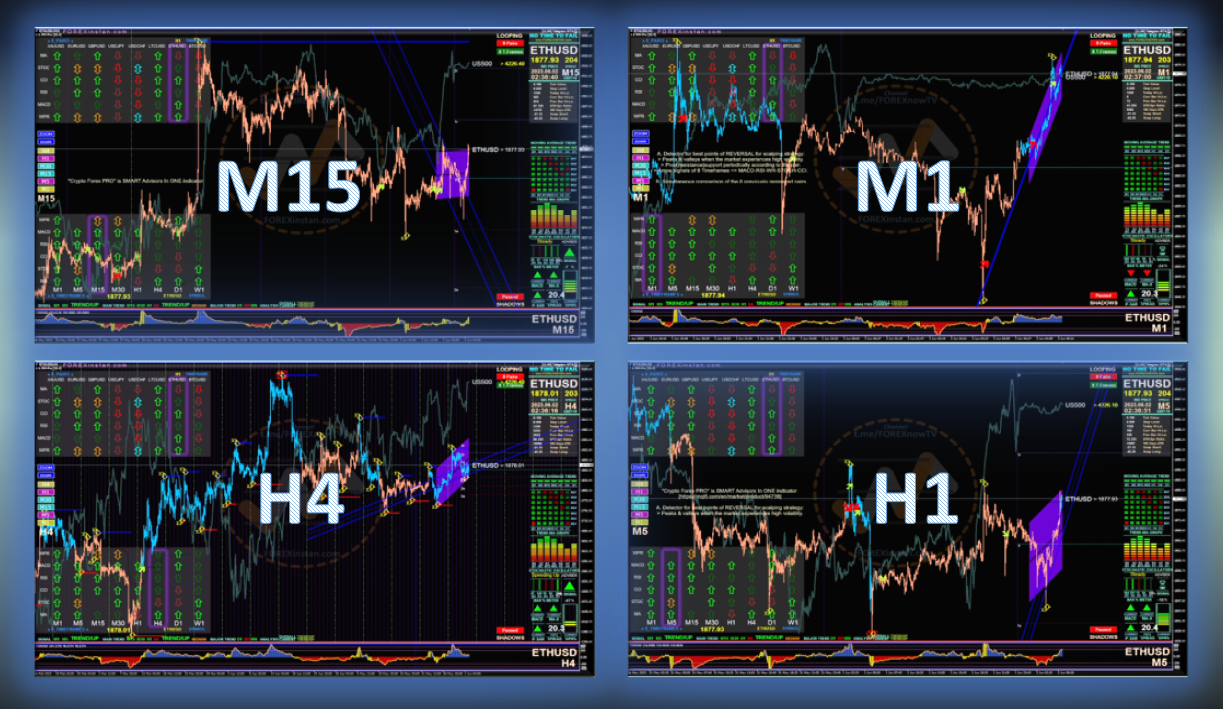 This FRIDAY, presented analysis and predictions are signals & predictions by "Crypto Forex PRO" i.e. pair "ETH/USD".

The graphical graphs presented from the analysis of the Ai-Algorithm system include the H4, H1, M30, M15, M5 and M1 timeframes. Reflecting the market movement over the past few days helps establish the character of ETH/USD that we can learn from and recognize.
The more we understand the character of events supported by all time frames, the easier it will be to determine future directions. For the initial stage, the method: "Take volatility peaks/valleys from the chart" and do a Reversal by scalping [1xx-2xx pips, hit & run].
If you want to be professional in trading Crypto & Forex and get more jackpots, the best pair/symbol of your choice is to have the "No Time To Fail" Strategy Module product on your personal computer exclusively [shareable with your team].