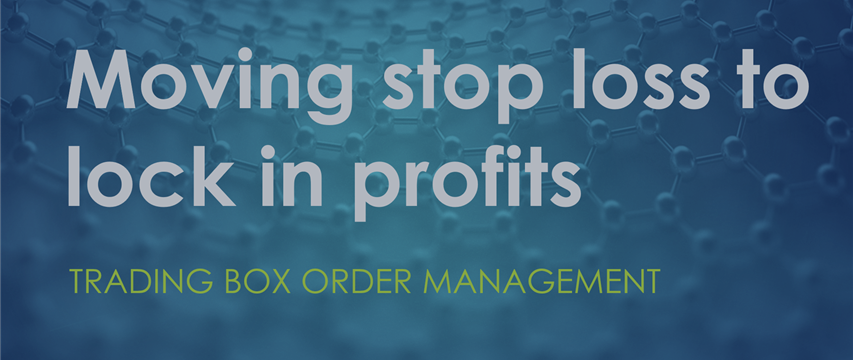 Moving stop loss to lock in profits

(AUTO Move SL to BE)
It can be activated when orders are executed. It save some time for trader who scalp lower time frame and don't need to activate each time. It also serves to have more clean chart and You can also show hide lines.
Move SL function to to lock in profits can be called also Moving stop loss to lock in profit. AUTO Move SL to BE Expert advisor.
Moving Your Stop Loss to Break-Even in Profit. Automatic moving stop loss to break even or lock in profits in MT4 or MT5. Very useful scalping trading tool for traders. Trading box Order management tool for MT4 and MT5.

After order is executed, Order Box would check to see if "Enable Move SL after order execution" is TRUE. If TRUE, then MOVE SL is enabled after order execution (Enabled after to not clutter up chart while trader is placing trade.) How to move stop loss to break even after order executed. How To Lock in Profits in metatrader 4/5.
How to lock in profits in forex