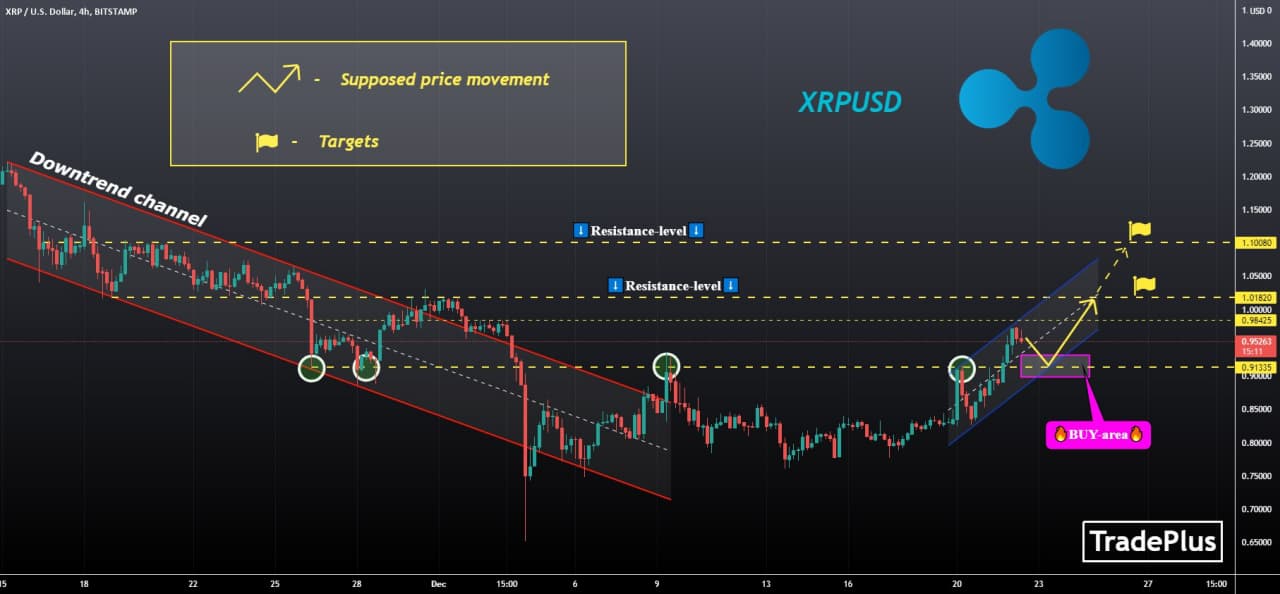 ➡️ Recently, the XRP (Ripple) cryptocurrency has managed to grow and at the moment the price is at the level of 0.95716. Perhaps this dynamics of the cryptocurrency from the Ripple company is associated with the distribution of Sologenic tokens to XRP holders. In total, $ 860 million worth of altcoin will be distributed.

Further growth, in the medium and long term, may be facilitated by the settlement of the conflict with the U.S. Securities and Exchange Commission (SEC). In addition, Ripple is supported by their voluminous portfolios of partnership agreements with major players in the financial industry.

Talking about fanatical growth is also not worth it, most likely, since the XRP do not have the best reputation now. Therefore, there is no need to think about new highs yet.

However, if Ripple wins a lawsuit against the SEC, which is now in the process, it will create a powerful incentive for buyers. Of course, do not forget about the additional incentive that can raise the price of XRP. For example, Bitcoin price will reach 100,000$.

Technically, at the moment, a good point to BUY is located at the level 0.91335 (indicated on the chart). Confident target is at 1.01820, the second target will be 1.10080.


Thanks for your comments and likes 👍
👇 FIND ME 👇
🚀Link to copy My Signals 👉 💰 TradePlus Forex Signals 💰 👈

Link to My Telegram channel 👉 ☑️ TradePlus ☑️ 👈

Link to My Twitter 👉 📨 Viktor_Vladzimirovich 📨 👈
🏆Link to Top Broker 👉 📈 IC Markets 📈 👈
🔥 LINKS TO PREVIOUS IDEAS AND FORECASTS 🔥