Good morning Ladies & Gentlemen.
Today's data looks pretty much, and there's some data I mark. It's just that I feel, within 1 month to feel the data that usually cause interesting motion in the market, seems to lose power ya? Or is there something else that the market is waiting for?
If there are any of you who have more info than me, please share in comment okay? heheeee ....
Well, the main data that I mark today is GBP BOE Gov Carney speaks again at 8:20 pm, and US Fed Chair Powell's data at 8:20 pm (GMT+7) as well.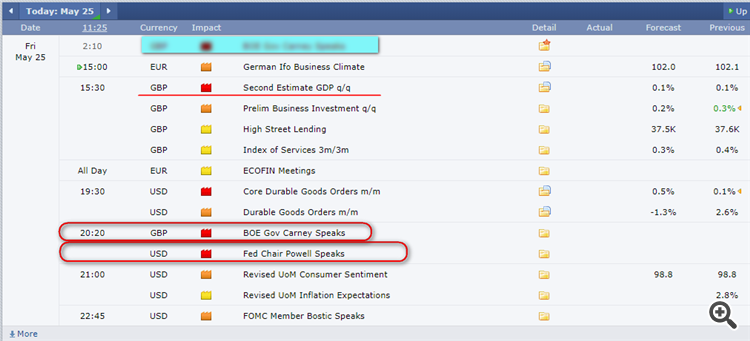 So, Trading Plan fox today is: