Hello People, Good Morning... 😁
How are you today? Hopefully healthy, vibrant, and always happy yaaa ... God bless ... 😇😁
Today is Wednesday, the data set ahead of US NFP has begun, and today it will release its US ADP-NFP.
Well, we just go to the scene to see the details.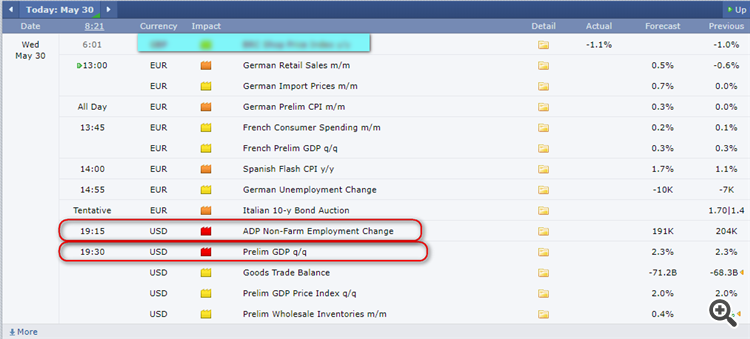 Today's data is quite a lot, starting from the afternoon filled by EUR data, no GBP data turned out. Later that evening it was not only US ADP-NFP data at 7:15 pm, but there is also US Prelim GDP data at 7:30 pm (GMT+7)
So, my today's Trading Plan is:
for the full article click here.