Greetings! If you are a beginner or just decided to test any trading system for strength, this will certainly help you!

In this article I will try to explain all the subtleties of testing trading systems using my personal experience.
We will use the free MT4 platform and TickDataSuite software with a free period of 14 days 🤖.
First of all, I want to say that accuracy is the most important thing and the quality of modeling determines everything.
If you compare the quality of modeling 90% and 99.9%, then you can easily find the difference in the number of quotes / ticks used.
The difference will be huge, something around 13 million quotes.
Here is a real-world example of testing the DOIT trading system with a quality of 99.9% for EURUSD H1 for the last 2019 year.
23.5 million quotes were used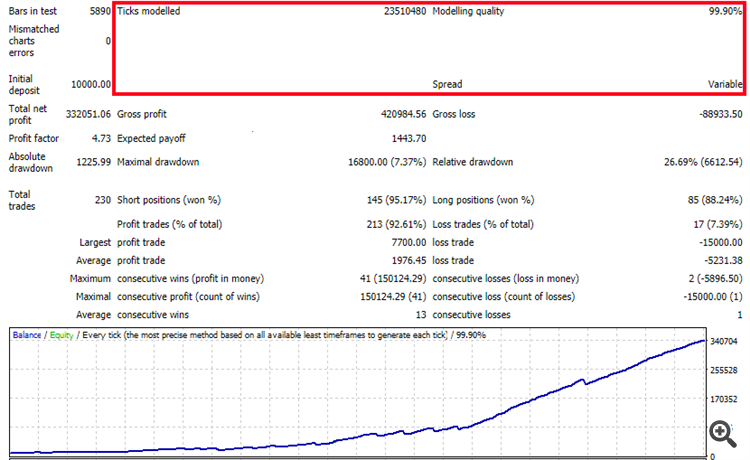 ---
These are results with a quality of 90%, the difference is only 9.9%, but this is not so, pay attention to the number of quotes!
The difference is 15 million ticks!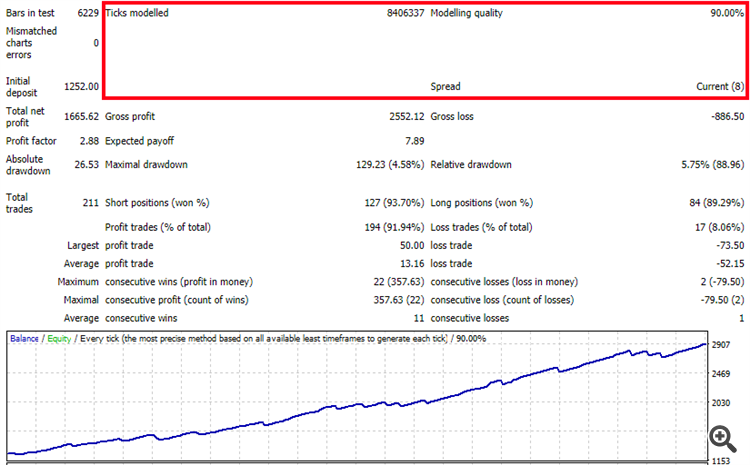 ---
So the difference is really huge and this suggests that we simply skip 15 million quotes and do not take them into account!
The accuracy is very low, more than 150%.
That's why I decided to share my experience, it will really help you!
To get the free version of TickDataSuite for 14 days, we just need to provide your name and mail.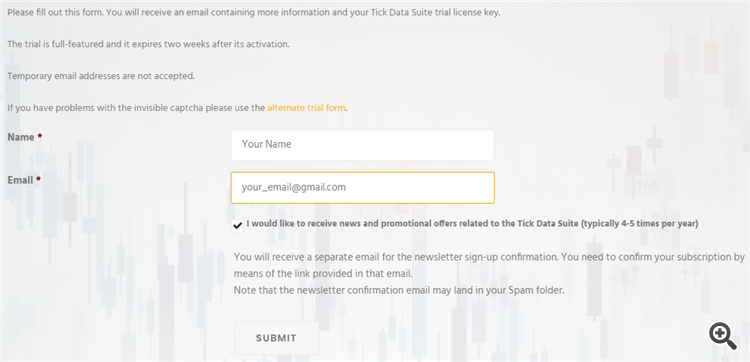 ---
Then we will be sent a license key to the specified mailing address, everything is simple.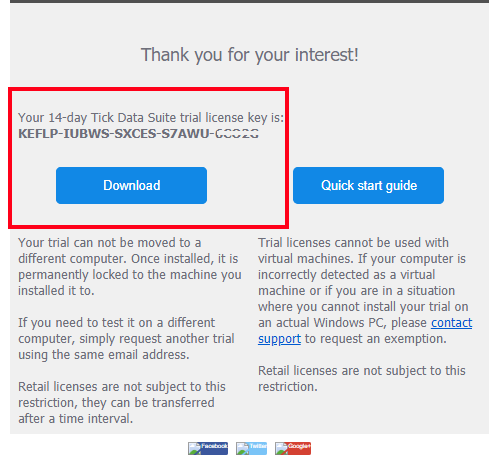 ---
We will download and install the system using the license key that we have already received.
Attention! TickDataSuite cannot be installed on Virtual PCs.
Use only a real physical PC with Windows for installation!
After installation, we start the program and we should see this window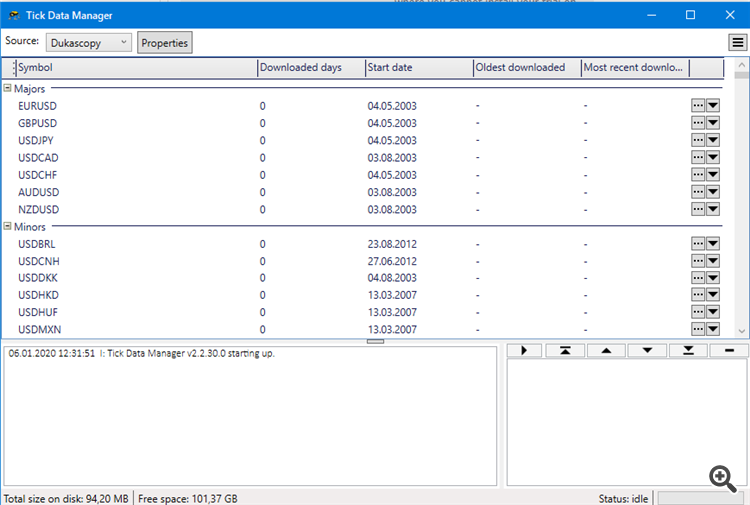 ---
Here we can easily download the necessary quotes for a certain period of time.
To do this, press the key

---
We indicate the required period and download data for the last year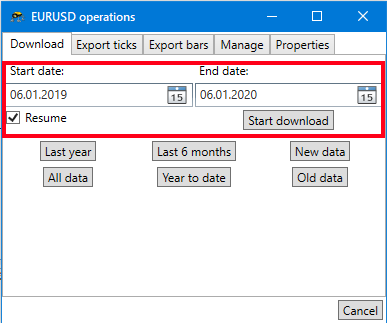 ---
This is a logical and simple interface, you can easily figure it out!
Then we launch the MT4 terminal and open the Strategy Tester window.
It's immediately clear that an additional Use Tick Data key has appeared, turn on this checkmark and open the settings by pressing the Tick Data Settings key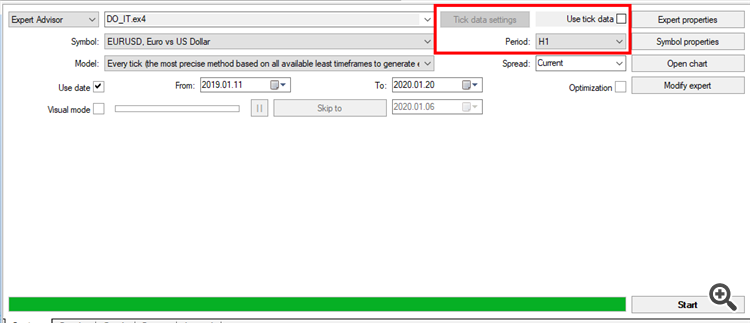 Next, set these settings for the first test run with real quotes and real spreads.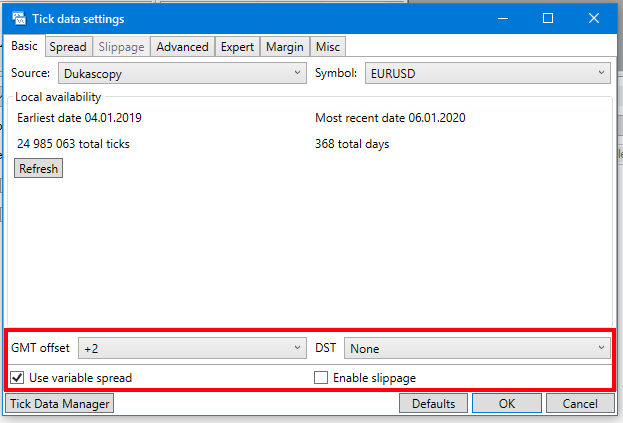 Note DST = None, this is an automatic daylight saving time switch.
MQL code does not allow guaranteed determination of this value; therefore, we use None.
Further spread settings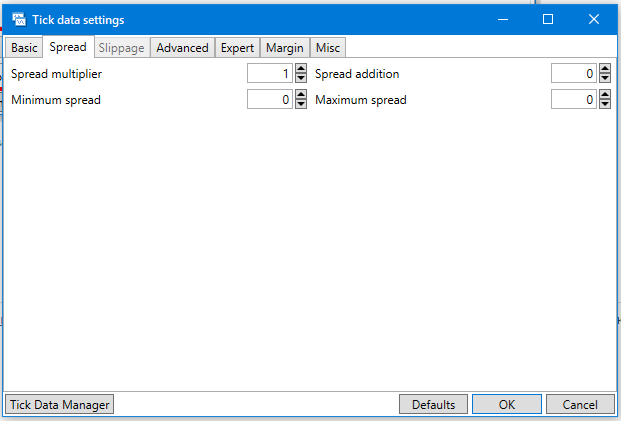 Next, additional settings for leverage and indicate the commission of your broker.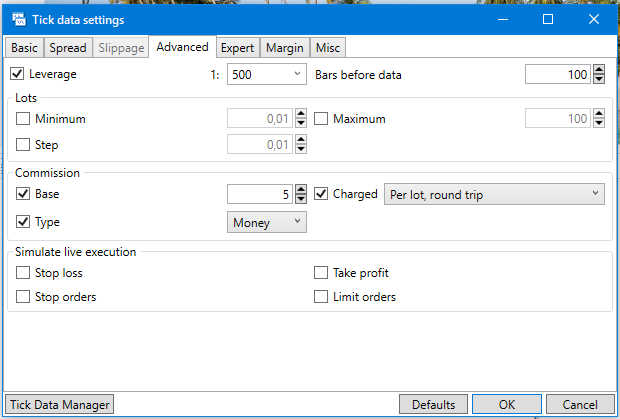 Other settings will be standard. Tick Data Suite automatically reads all the settings of your broker.
For this reason, I recommend using the ECN broker for verification, for example Tickmill Pro, ICMarkets Raw etc.
This can be a regular demo account, as we only need settings for currency pairs.
Now you can start the first test and get about these results