On the four-hour chart, the daily pivot of the precious mine, which is below the moving averages, may bring resistance levels at 1353 - 1358 - 1365 above 1345. 1337 - 1332 - 1325 supports can be followed in the fall.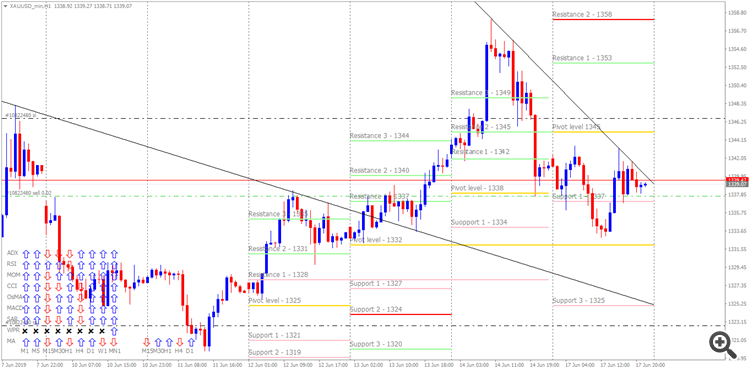 Gold Prices at Critical Levels / 1358 Significant Resistance Level / Daily Change 0.32%
Gold prices reached the highest level since April 2018, exceeding $ 1,350 an ounce as the US-China trade dispute and Iran tension boosted demand for secure assets.
US Markets
-US Foreign Purchasing, Treasury Bills
-Total Net Capital Flow
-Net Long Term Transactions
In the Euro Area
-Euro Region Salaries
- Labor Cost Index
-AMB President Draghi's Speech
Google translation was used!