Good Morning Hunting Fox... :-D
Happy Thursday ... hehehee .. Hopefully all of you guys are always healthy, happy, and keep on spirit ... God bless ...
Ok, let's write our trading plan for today.
In the afternoons there will be a data, German CPI at 1:00 pm GMT+7.
In the evening, the US has the data Unemployment claims at 7:30 pm GMT+7.
The rest are also some US data, until 10:00 pm for Crude Oil Inventories data.
So, fox's today Trading Plan are:
European Session: fox will be trading as technically as usual in ...
EURUSD starting at 1:00 pm. to 5:00 pm.
GBPUSD starting at 2:00 pm. to 6:00 pm.
US Session: fox will be trading with the following details ...
EURUSD at 6:59 pm, technically.
GBPUSD in the hours 6:59 to 7:59 pm, technically.
EURUSD & GBPUSD after US unemployment claims data at 7:30 pm.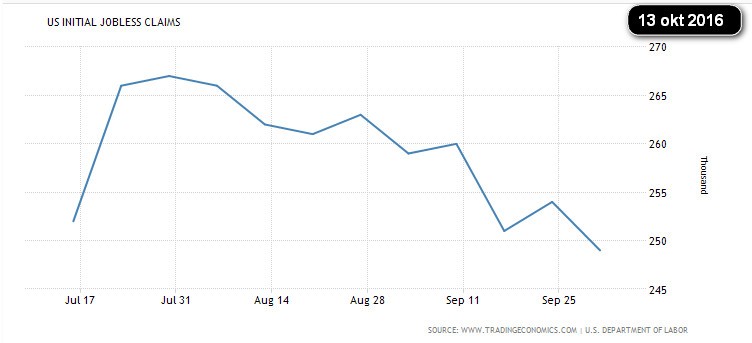 As seen in the chart, US unemployment claims showed a downward trend, declining unemployment means that the data is good for a country. The latter figure was 249K jobless claims, a prediction for tonight is estimated at 252K figure, meaning that would indicate an increase in unemployment again.
If tonight's release below 249K, it could be good data for the US.
Conversely, if the release of more than 251K or even 254K inclined bad data for US.
Just a simple analysis. :)
Well, betcha fox's simple trading plan for today. May be useful. :-)
Keyword: simple trading plan, trading plan simple, fundamental trading, technical trading, US unemployment claims,