The Indicator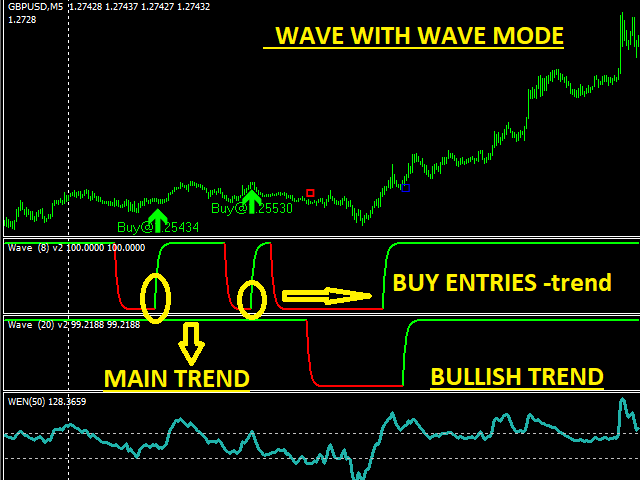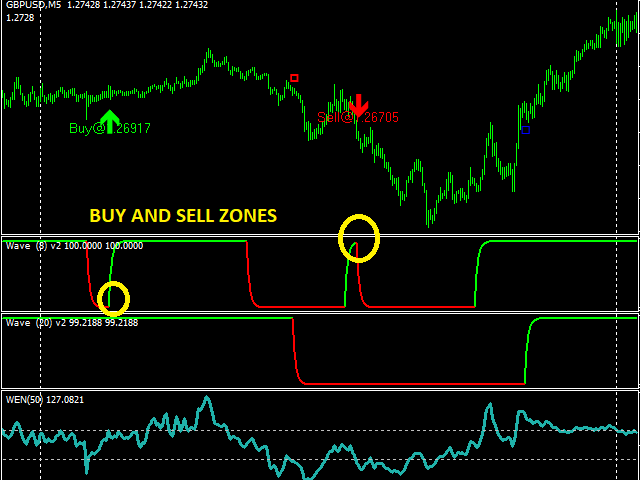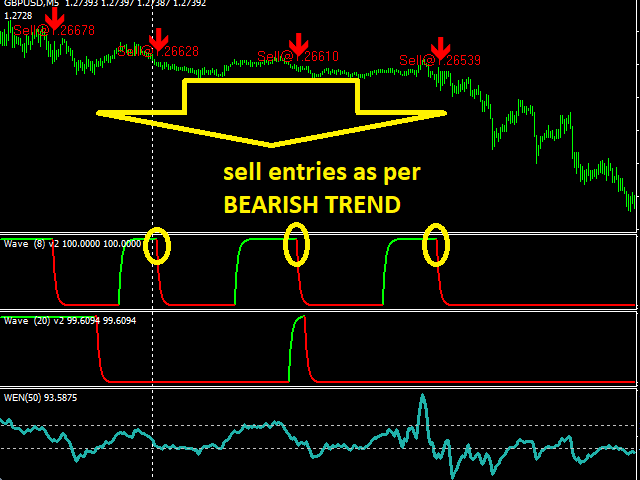 https://www.mql5.com/en/market/product/50592
Scalp SWING indicator.
It works on any time frame and Instruments
It works on trending and ranging markets.
The signals are robust and does not repaint.
The system is robust and requires no supporting indicator.
You don't need any multiple indicators to trade the markets.
The alerts/ notifications can be enabled to gain prompt entries.
The entries are at Top and Bottom of Trend Cycles
It is Very accurate and robust system- yet extremely simplified tools for the pro traders.
Scalp SWING indicator can be used by any trader for getting accurate entries and exits.
Scalp SWING indicator works with the main Trend that is denoted by the wave line.
When the wave line is colored green then the market is in bullish mode.
The TRADE entries will be taken by the signal-WAVE AND WEN line as shown in the video. (default is WAVE - WITH WAVE )
Top and bottom entries will be generated when the levels are in the overbought and oversold zones.
These are high probability zones of overbought and oversold points with the TREND.
Using this system, Scalp SWING indicator- along with any other filters that you may deem fit can provide for very high accuracy reversal points.
It is very easy to identify because of the line which is in color format.
The system- Scalp SWING indicator- is suitable for any style of trading on any instrument and any time frame.
The system- Scalp SWING indicator is provided with two modes of entries namely wave with wave and wave with WEN.
The WAVE LINE IS THE – TREND LINE AND checks the main trend.
The WEN line is the Signal line and works to check the entry points at strong reversal zones and Levels.
The wave with wave is the shorter trend line trading in direction of the main trend line.
The wave with WEN is trading the reversal points of the WEN line in direction of the wave line.
Additional feature in scalp pro indicator- of generating Signals and reverse direction is also provided, for any Contra trading style of trading.
When the thick trend line is of green color and reaches the upper levels – it is sign of bullish and we must look to buy opportunities.
When the thin line is entered the lower oversold levels – then it is indication for buy.
Same way when the thick trend line is turned red- it is weak sign and we must look for selling opportunities.
Then the thin signal lines when reach the overbought zones then those are the sell points.
So, this system- Scalp-SWING Indicator will always trade in direction of the trend.
***You can also request for a Expert adviser based on this indicator which is underway.
Scalp pro indicator is one of the most powerful indicators that trader can use and you will be happy to try it for greater accuracy.