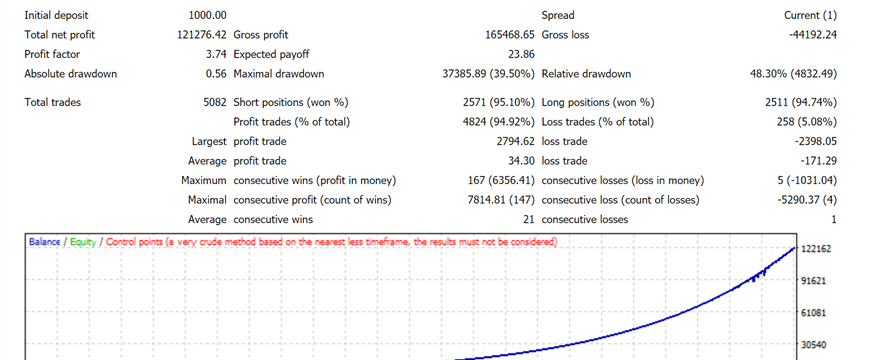 Solid and respectable trading experience which leads to easily extracting profits from the markets takes years of experience:
https://www.mql5.com/en/forum/179446

The reality of the situation is most traders do not make it to the finish line because to get there requires so much effort, will and practice. Developing trading competence is hampered by EAs and signals promising the world but only blowing accounts. Experienced traders have been there and wouldn't wish it on anyone consequently I feel obligated to release SSA grid with the inclusion of the grail pair.
The EA is just 30kb large so there is no funny business taking place beneath the hood and to date has extracted profits with ease with the only obstacle being the greed of the driver. This system works with over 60 pairs with the default settings.
Since it works effectively with so many pairs it means this strategy is worth many thousands of dollars however I appreciate many new traders are unable to find a foot hole due to high cost so I am committed to pricing this system at $999 which is vastly under-priced; however, I will offer an option to freeze the price, please see product description for further details.
To wet your appetite I have run quick back-test of the star pair - Silver. 99% tick back-test is the same and is available on the product page.
IF YOU'RE THINKING ABOUT BUYING AN EA, I STRONGLY SUGGEST YOU WAIT FOR THE RELEASE OF SSA GRID!!!
A dirty signal is available here: https://www.mql5.com/en/signals/535443