Pivot level 1.1261, resistance: 1.1276 - 1.1286 - 1.1301, Support 1.1245 - 1.1236 - 1.1220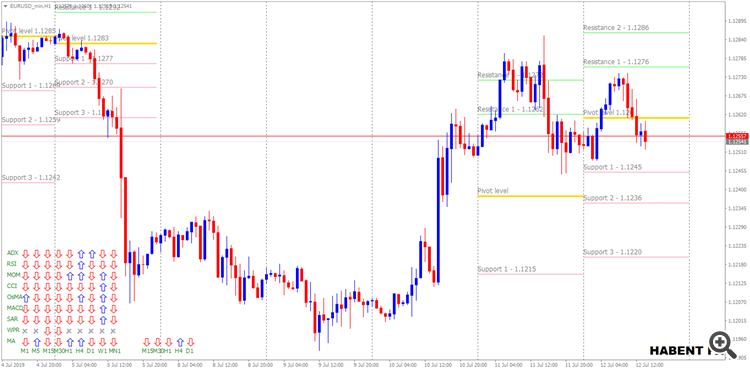 Horizontal Crude After Powell's Disclosures / 1.1286 Significant Resistance Level / Daily Change 0.03%
On US stock exchanges, the Dow Jones Index climbed 0.8% to 227.88, ending the day at 27,088 points. The Nasdaq index fell 0.1% to hit 8,196 points. The S&P 500 Index climbed 0.2% to hit 2.999 points.
Fed President Powell said that the US Central Bank had room to loosen its monetary policy, while the link between inflation and unemployment was broken. "The relationship between unemployment and inflation has become weak about 20 years ago," Powell said in a speech to the Senate Banking Committee yesterday.
Consumer Prices in the US increased by 0.1% month on month and 1.6% year-on-year. Expectation was 0.0% and 1.6%, respectively. Annual core inflation was 2.1%.
Unemployment benefits in the US fell by 209,000 13,000 last week to 209,000.
European Central Bank policy makers agreed in June 2019 to be ready to provide further stimulus to the Eurozone economy. This step, in which interest rate cuts may follow, can be taken at this month's meeting.
In Germany, CPI increased by 1.6% compared to the same period last year. The annual inflation in the country was close to the ECB's target of 2% for the entire Eurozone. CPI increased by 1.4% in May 2019 and 2% in April 2019 compared to the same month of the previous year.
Google translation was used!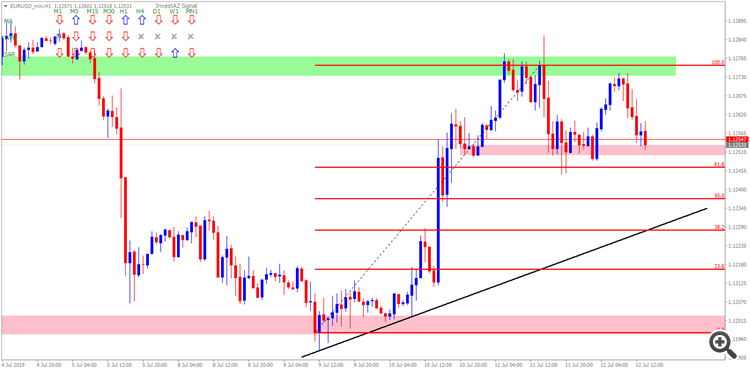 Telegram | Instagram | twitter