Overview

Reviews

Comments
Price Channel Alert
This indicator computes a channel around the price based on highs and lows of the previous bars (whose number is set by user).
The indicator provides alerts when upper or lower channel bands are crossed by closing price.
User can receive a standard alert on MT4 and/or a push notification on Metatrader app.
User can configure the indicator through the following parameters:
InpPeriod - number of previous bars
UseAlert - if set to True, enables visual alert on the display
UsePush - if set to True, enables

push notification on Metatrader app
For Further Information, visit our Telegram channel:
https://t.me/joinchat/F_RlP9V5Ky2lg0IQ
Buyers of this product also purchase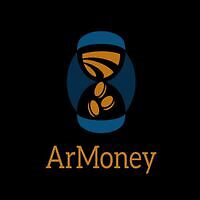 ArMoney
Vincenzo Maria Arricale
ArMoney is an automated Expert Advisor which uses Exponential Moving Average (EMA) and Average True Range  (ATR) indicators. In case of unfavourable price movement, the EA automatically opens other trades up to a maximum number of trades set by the user. When a given profit is reached, all the trades are closed. Each opened trade has a stop loss to keep the maximum risk under control. Price levels for trading signals, take profit and stop loss are computed as a function of ATR, so that the EA ca
299 USD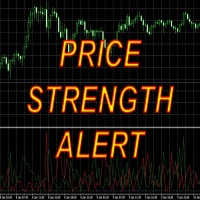 Price Strength
Vincenzo Maria Arricale
This indicator computes two lines representing the price bar strength. Close, high and low of each bar are compared with the highest high and lowest low of the last N bars, where N is a parameter set by user. Two lines are computed, a red one and a green one, with values between 0 and 100. High values of the red line means that close is very far from the bar high, while high value of the green line means price  is very far from the bar low . The indicator provides alerts when red or green line a
30 USD