Overview

Reviews (4)

Comments (4)

What's new
Adamant Levels Logic A
This Indicator Paints levels which are very 'Adamant' and strong in nature.
These levels act as strong Price rejection levels for a life time and never repaint.
Disclaimer: If you are looking for a Fancy, colorful and eye catchy indicator please stay away.
No trader can become a good trader without considering levels where the price can hold, bounce or break.
These levels help traders to enter markets at a cheaper price. They can be Support resistance, demand supply, pivot point, Fibonacci levels etc.
After years of research and analysis on price charts, I discovered few complex Algorithms and Logics to find out probable price behavior in future.
Applying these Logics and Algorithms on certain price points I achieved those levels where price can bounce or break.
I named them as "Adamant Levels".
Yes they are really adamant and static in nature.
Price is attracted and repulsed by these levels.
These are the future price actions levels where traders can enter the market with more Risk to Reward Ratio.
Most of the trigger points like Price Patterns, Chart Patterns, Convergence and Divergence, Trend line Breakdowns etc occur on these "Adamant levels".
So wait for a trigger to occur on these levels and enter.
Pay special attention on confluence of different Adamant Levels
Pay special attention on price reaching Adamant Levels and Over Sold, Over Bought regions of RSI at same time, followed by Price Patterns.

These are the must have levels on every chart you trade.
This indicator is designed on basis of my first logic i.e "Logic A".
Personally I tested this indicator on AUDCHF pair for more than a month on real time trading and the results are outstanding.
Indicators based on other Logics are under testing.
Coming to Input Parameters,
Parameters are easy to setup.

keeping in mind of different traders and their trading style, there are four categories in input parameters.
Always it is recommended to use advanced filter levels (Default settings).

If trader want little bit more aggressive use secondary levels.
If trader wants further aggressiveness can use normal levels.

However traders are free to use any settings they desire. if levels are not proper on certain currency pairs (symbols), trader can achieve exact levels by changing appropriate settings.
It is highly recommend to use higher Time Frames i.e at least 1Hour.
On most of the pairs default parameters works fine.
If you feel too many levels are painted on a particular Symbol, choose Previous Lower Time Frame.

Salient features
* Easy to set up.
* Easy to understand.
* Applicable to any trading system.
* 100% Non Repaint able.
* Can be traded on any currency pairs, Stocks and Commodities.
* Levels are independent of time frames.
* Works in all markets. That is all about this brand new indicator "Adamant Levels Logic A".
So fellow traders, warm up your strategy tester and start testing.
Hope your investment on this indicator may help you in achieving your bright trading goals.

Buyers of this product also purchase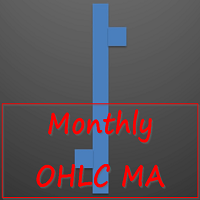 Monthly OHLC MA
Sattiraju Kottapalli
This indicator Plots Open, High, Low and Close levels of previous month, on current month's lower time frames. These levels act as good support and resistance levels. Most of the time price oscillates within the levels. wait for price to reach these levels and act accordingly. Pay special attention to confluence of levels. According to my observation if Close (White) level is in confluence with any other levels, High probability of break out or bounce back. Scroll back to previous months and
FREE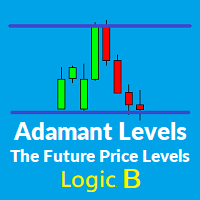 Adament Levels Logic B
Sattiraju Kottapalli
First of all i would like to thank you all for the huge success of "Adamant Levels Logic A" for more details of logic A please refer to the below link: https://www.mql5.com/en/market/product/36082 After its success, i am confident enough that this indicator "Adamant Levels Logic B"  also will play an important role in your successful trading carrier. Introduction to Adamant Levels: Disclaimer : If you are looking for a Fancy, colorful and eye catchy indicator please stay away. No trader
75 USD
Optimized logic with fast execution on smaller Time frames.
Added "Advanced Filtered Levels".
Highly Recommend to use these levels.