Overview

Reviews (4)

Comments (9)
Multi Currency True Strength
Are you a day/week/month trader, or even a quick scalper? MCTS will show you the best trending currencies to trade on any timeframe.
By using a unique algorithm MCTS measures the strengths of individual currencies and then combines them into pairs to show you the best pairs to trade.
Monitor all 8 major currencies and all 28 pairs.
Monitors the strengths of the following currencies: EUR, USD, GBP, JPY, AUD, NZD, CHF, CAD.
Measure the true strength of a currency on any timeframe.
Know which currency is trending up or down.
Technical
This indicator shows multiple individual currency strengths as measured against all the other currencies from a starting point which is the timeframe. It measures the price movements of the applied chart currency pair comparing the base and counter currency occurring in all the other base/counter currencies and shows the strength movements.
The strength of the currency is measured from a starting point (timeframe) until the next staring point (timeframe).
Features
single or all currencies graph
change timeframe
histogram function on single currency pair
automatic highlight of currency on currency chart
automatic sorting of best up trending currency pairs with spread
automatic sorting of best down trending currency pairs with spread
easily change displayed currency pairs by clicking on the indicator
meter sidebar showing the values of each of the 8 majors
Inputs
dif - This is the strength difference to put a arrow on the chart
timeframe - drop-down: choose any timeframe
width - the line thickness
font_size - drop-down: choose from the drop-down menu the font size
type - drop-down: choose from the drop-down menu line or histogram
if choosing histogram select 'current_only' to true
current_only - drop-down: choose true or false to show all or only current currency
Alerts - drop-down: This will put up the alert box and draw the arrows on the chart
bars - choose the number of bars to calculate back.
suffix - input the currency pair suffix if your broker uses one.
Buyers of this product also purchase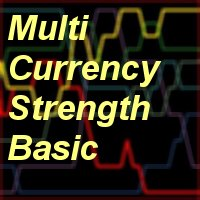 Multi Currency Trend Strength Indicator Basic
Desmond Wright
Are you tired of having many open charts and watching many different currency pairs? M‌CTSI will monitor the strengths of 56 currency pairs and show you the best pairs to trade, no more guessing which currency is stronger/weaker, no more trading a pair that is not moving positively. This is the BASIC version. MCTSIP is the more advanced version and can be found here: https://www.mql5.com/en/market/product/20994 You may have many charts open trying to determine the best currency pair to trade on
FREE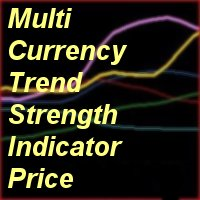 Multi Currency Trend Strength Indicator Price
Desmond Wright
Are you tired of having many open charts and watching many different currency pairs? M‌CTSIP will monitor the strengths of 30 currency pairs and show you the best pairs to trade, no more guessing which currency is stronger / weaker, no more trading a pair that is not moving positively. You may have many charts open trying to determine the best currency pair to trade on may timeframes, ‌M‌CTSIP can monitor currency strengths on a different timeframe to the current timeframe. This is a essential t
30 USD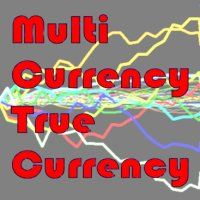 Multi Currency True Currency
Desmond Wright
MCTC is the most advanced multicurrency strength indicator for day trading, that does NOT use moving averages. This versatile strength meter has many settings that can be customized to suit the day traders needs. With up to 12 customization time periods, automatic calculation and graph plotting of previous period high/low values, 2 side meters showing currency strength, pair strength, points movement, points movement from previous periods, percentage, and pressure. Clickable chart for fast switc
30 USD