Overview

Reviews (3)

Comments
Breakout master TTT
Launch promotion
For a limited time only: 30$ instead of 67$!
Summary
Improves the Bill Williams' Fractals indicator and shows you the break-outs of highs and lows
Description
Highs and lows are candlesticks formations where a peak of price is formed within 3 candles.
The Bill Williams' Fractals indicator shows these highs and lows
What if you could see the real peaks? Where peaks of price are formed of 5 candles to remove the noise? Or 100 candles: 50 to the left, 50 to the right to spot the major turning points?
To come: A built-in alert system can also notify you of all the breakouts of the latest highs or lows
This indicator is for all audiences of traders: from beginners to advanced
Features
Shows ranges formed by latest highs and lows

Shows past breakouts and opportunities to trade

To come: Alerts you when a high or low breakout occurs within your criterias
Buyers of this product also purchase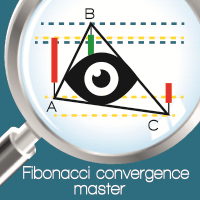 Fibonacci convergence master TTT
The Trading Team Ltd
Launch promotion For a limited time only:  30$ instead of 157$ Summary Shows multiple Fibonacci retracements, projections and expansions ratios at a glance Description A Fibonacci confluence level is a price zone where Fibonacci retracements, projections and expansions meet closely when measuring a swing This technique is used by  intermediate and advanced traders to detect possible reversal zones Tired of manually drawing the same Fibonacci ratios for the same X, A, B, C points to eventually f
30 USD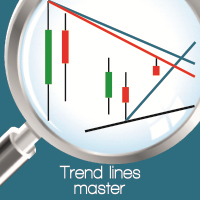 Trend lines master
The Trading Team Ltd
Launch promotion For a limited time only:  30$ instead of 157$ Summary Create precise trend lines in a second Description This indicator will draw your trend lines automatically with great precision, saving you some precious time. It uses Bill Williams Fractals to identify the key points and draws both inner and outer trend lines. Features Automatically draws precise trend lines
30 USD