Overview

Reviews

Comments
Heikin Ashi Sniper USDJPY
Heikin-Ashi-Sniper is a perfect addition to your portfolio.
This is the thirdpart of the Portfolio.
It is meant to be traded on USDJPYon H1 Timeframe.
It uses Bollinger Bands to determine optimal entry signals while having a reasonably low drawdown
Each Expert of our portfolio uses a different technique to minimize curve fitting and diversify the strategy.
More EA´s will be published shortly to complete the Portfolio.
The EA Trades not very frequently it waits for the right chance and places the order. The rest of the time, your capital is free to be traded on
other strategies
Please see backtest results in attached screenshots. The EA was designed using 30% Out Of Sample OOS data.
Buyers of this product also purchase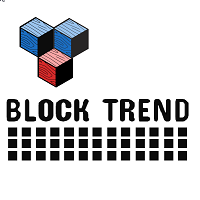 AP Blocks Trend Signal
Andre Pier
** to all buyers: Thank you for your support! Please book a coaching session so I can teach you the correct usage of the indicator here:  https://pier-tutoring.youcanbook.me The AP Blocks Trend Signal Indicator is a visual, easy to handle non repainting indicator which helps you to determine the beginning of a trend and enter a trade accordingly. Three Blocks show you the trend on different timeframes (ranges in case of renko). If all blocks have the same color at the end of the candle, th
50 USD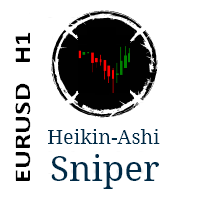 Heikin Ashi Sniper EURUSD
Andre Pier
Heikin-Ashi-Sniper is a perfect addition to your portfolio. It is meant to be traded on EURUSD on H1 Timeframe. It uses Heikin-Ashi High and Low/High of Monthly timeframe to determine optimal entry signals while having a reasonably low drawdown More EA´s will be published shortly to complete the Portfolio. The EA Trades not very frequently it waits for the right chance and places the order. The rest of the time, your capital is free to be traded on other strategies Please see backtest results
FREE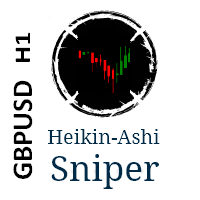 Heikin Ashi Sniper GBPUSD
Andre Pier
Heikin-Ashi-Sniper is a perfect addition to your portfolio. This is the second part of the Portfolio. It is meant to be traded on GBPUSD on H1 Timeframe. It uses Bollinger Bands to determine optimal entry signals while having a reasonably low drawdown Each Expert of our portfolio uses a different technique to minimize curve fitting and diversify the strategy. More EA´s will be published shortly to complete the Portfolio. The EA Trades not very frequently it waits for the right chance and place
99 USD