Overview

Reviews

Comments (3)

What's new
Triage Stock
This utility allows you to quickly switch the charts between symbols of Market Watch window.
To switch between the symbols, use the [Up] and [Down] and automatically the next symbol in Market Watch will be showed on the current chart and also current template.
If you want to separate a symbol for later analysis, hit Enter and the chart will open in a new tab and you can continue switching the symbols.
Set the max bars in chart to 1000 to a great experience.
Buyers of this product also purchase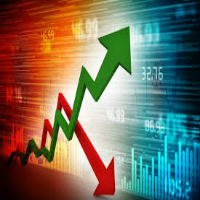 InfoCandle
Leandro Ferreira
Esse utilitário permite uma rápida visualização das informações do candle. Passando o cursor do mouse sobre o candle, é exibida uma janela com as informações do candle, tais como: Data da abertura, hora da abertura, preço de abertura, preço máximo, preço mínimo, preço de fechamento, variação em pontos e variação em percentual. É um atalho para facilitar a leitura do candle.   
FREE