Overview

Reviews

Comments (1)
Gold plucking machine
Gold plucking machine
Gold plucking machine is an Expert Advisor designed specifically for trading gold. The operation is based on opening orders using the Fast and Slow lines indicator, thus the EA works according to the "Trend Follow" strategy, which means following the trend.
Use grid strategy to place orders without stop loss operation, so please make sure the account has sufficient funds.
magic number

-

is a special number that the EA assigns to its orders.



Lot Multiplier -

lot multiplier for the following orders.

TP

-

take profit.

Distance

-

distance between orders.

Fast Line Period - indicator period to generate signals.
Slow Line Period -

indicator period to generate signals.
One of the BEST indicators :
https://www.mql5.com/zh/market/product/61384?source=Site+Market+MT5+Indicator+Rating000#
rember
⭐⭐⭐⭐⭐
Buyers of this product also purchase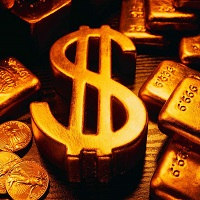 Plucking Machine
Yan Li Wu
Plucking Machine Plucking Machine   is a trend indicator designed specifically for gold and can also be used on any financial instrument. The indicator does not redraw and does not lag. Recommended time frame H1. The current setting is applicable for all time periods. It shows the current direction of the market based on price movements. Corresponding products of indicators: https://www.mql5.com/zh/market/product/61388?source=Site+Market+Product+Page#description The brother Indicator : 
35 USD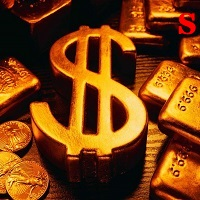 Gold plucking machine S
Yan Li Wu
Gold plucking machine S   Gold plucking machine  S Gold plucking machine S   is an Expert Advisor designed specifically for trading gold. The operation is based on opening orders using the Fast and Slow lines indicator, thus the EA works according to the "Trend Follow" strategy, which means following the trend. Use grid strategy to place orders without stop loss operation, so please make sure the account has sufficient funds. magic number        -  is a special number that the EA assigns to its
49 USD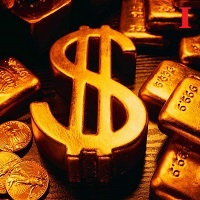 Plucking Machine I
Yan Li Wu
Plucking Machine I   Plucking Machine I   is a trend indicator designed specifically for gold and can also be used on any financial instrument. The indicator does not redraw and does not lag. Recommended time frame H1. The current setting is applicable for all time periods. It shows the current direction of the market based on price movements. Corresponding products of indicators:   https://www.mql5.com/zh/market/product/61388?source=Site+Market+Product+Page#description
39 USD