Übersicht

Bewertungen

Diskussion

Neue Funktionen
Binary Trader EA
Binary Trader EA
Recommended to use a VPS likeFXVM($1 trial)
Binary Trader EA is fully automated and it is designed to trade Synthetic Indices. The default settings are for BOOM 1000 20M. only. Ask questions on Telegram and get additional presets for different timeframes.
Binary Trader EA uses a number of indicators and additional options to filter out bad trades.
Strategy: Since Boom 1000 has spikes going up, the EA is set to only take Buys so it doesn't trade against the spikes but makes profits when the spikes occur.
Minimum Starting balance $100
Features
Magic Number. (This is to allow EA to trade on multiple instances).
Points Multiplier (Indices have a big Point value. So instead of having a 1000pip TP you can reduce it to 10pips/100pips by setting the multipier to 100/10).
Take Profit option (Pips).
Stop Loss (Pips). 0 means the Stop Loss is the opposite signal.
Fixed Lot Size.
Close running trade on new opposite signal.
Entry (Entry Rules).
Baseline (Trend Indication).
Take Buy Signal (true will allow EA to trade buy signals. false will let the EA ignore buy signals)
Take Sell Signal (true will allow EA to trade sell signals. false will let the EA ignore sell signals)
Käufer dieses Produkts erwarben auch
Weitere Produkte dieses Autors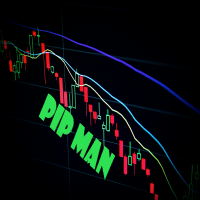 Pip Man
Bright Lance Soli
Pip Man Recommended broker with tight spread: ICMARKETS and a good VPS like FXVM ($1 trial) Pip Man expert advisor is fully automated and the default settings are for GBPUSD 1HR. only. Pip Man EA uses a number of indicators and additional option to filter out bad trades.  Also Works very well in a personal account as a trader can increase lot size or risk based on how much drawdown they can tolerate. The EA is designed to work well even even when trading for a strict proprietary firm such
65 USD