Overview

Reviews (1)

Comments (3)

What's new
ProTradeSignals
Dear traders,
ProTradeSignals is a professional trading indicator.
It performs Multi time frame analysis using Price- Volumes- Volatility.
Main indicator alongwith its adaptive bands
helps in trading in different market conditions.
Please refer to attached video for detailed information on the indicator.
If you have any further queries, feel free to write to use.
Thanks for showing interest in this indicator.
About us:
We are a small team of professional traders with experience in software development. We have been on the market for over 8 years and specialize in the development of MetaTrader 4 indicators and advisors. We also develop MS Excel-based trading strategies for futures and options.
Buyers of this product also purchase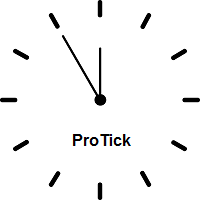 ProTick
Pankaj Prasade
Hi Friends, This free indicator displays Tick chart on MetaTrader4 platform. Feel free to use it for Day trading or Scalping. Please give generous reviews and feedbacks for the product. All The Best! Note: When this indicator is initially applied to a chart, it will not show any output. Once price starts moving then Ticks will start getting displayed. Thus when markets are closed, it won't have fresh ticks to display..
FREE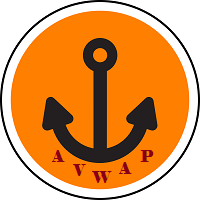 Anchored VWAP
Pankaj Prasade
Dear traders! This indicator automatically displays multiple Anchored VWAPs (AVWAPs) on the chart. They   act as strong Supports or Resistances.  They add a lot of confluence to trading systems. As per feedbacks from users, we have incorporated BOTH AVWAPs in latest version. HL AVWAPs and  Time AVWAP. Let us understand about them in brief. In Inputs section, from Display Choice, user can select either or both of abovementioned AVWAPs. 1. HL AVWAPs  -  Anchor VWAP Bands from Swing High / Low,
64 USD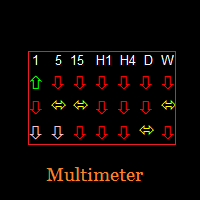 Multimeter
Pankaj Prasade
{ "results": [ {"date":"1601025531","module":"mql5.com.ru.articles","id":"2_8464","info":{"url":"https://www.mql5.com/ru/articles/8464","author_name":"Artyom Trishkin","author_login":"artmedia70","title":"Работа с таймсериями в библиотеке DoEasy (Часть 53): Класс абстрактного базового индикатора","avatar60x60":"https://c.mql5.com/2/40/MQL5-avatar-doeasy-library__5.png","platform":"MetaTrader 5","category":"Торговые системы"},"text":"Содержание Концепция Доработка классов библиотеки Класс абстрак
61 USD