Übersicht

Bewertungen (1)

Diskussion (3)

Neue Funktionen
EA Airplane
Use quality quotes for testing. Tds2 is desirable. Use a low spread.
Thanks for the feedback that helped improve the advisor.
Good luck to everyone and read the description carefully.
The telegram group: https://t.me/FXAdvisorsMy
1. Brief description
The EA analyzes the market situation using several indicators and evaluates price patterns, measures the rate of change in the exchange rate to determine the best open price. Before placing an order, the EA checks the availability of trading by the instrument and the account leverage, as well as the free margin for placing the order. If all conditions are met, he opens one deal and accompanies it.
2. Benefits
The EA is optimized to work on most currency pairs

The advisor's algorithm includes a strategy for analyzing and accounting for current prices that were not included in the optimization period

The EA does not use a grid, martingale, averaging and other dangerous strategies.

Uses a fixed stop loss for each position

Testing with 99.9% tick data with variable spread

The Expert Advisor is easy to use and has no installation files or sets.
3. Recommendations
Symbol: EURUSD and others
Timeframe: M5 and others
Minimum deposit: 50 $
Broker: ECN / STP preferred, low spread and low commission, AlgoTrading (IcMarkets, tickmill)
Account type: hedging
Requires 24/7 high speed VPS
4. Parameters
MaxSpreadOpen - is a parameter that the advisor checks before each opening of each deal, and if the current spread is higher than the specified in this parameter, the advisor will not open a deal
PercentBalance - this parameter was created to make it convenient for the trader to calculate the risk. If your strategy does not allow a drawdown / loss of more than 15%, then in this parameter set the value "15". In this case, you will not receive a drawdown / loss over 15% (deposit protection)
GMT - time offset for your broker's time zone
DayLigtSaving - automatic switching to daylight saving time (USA).
StopLOSS - fixed stop loss
TradeMonday
TradeTuesday
TradeWednesday permission to trade on specified days
TradeThursday
TradeFriday
Magic - magic number
5. Caution
A clear approach to choosing a broker (low spread, commission, execution speed). When trading with this Expert Advisor, it is not recommended to set the risk of more than 15% for one currency pair.
Be attentive on days of significant events and non-standard market behavior. Auto trading should be suspended on such days.
If you have any questions while setting up an advisor or during trading, do not hesitate to write me private messages.
Käufer dieses Produkts erwarben auch
Weitere Produkte dieses Autors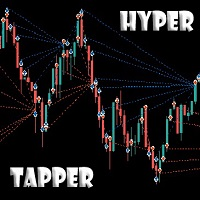 HyperTapper
Aleksei Sukhanov
Hello everyone! This Expert Advisor is developed based on hypertaping. Tick strategy, you won't be bored! Live signals:  https://www.mql5.com/en/signals/955458                     https://www.mql5.com/en/signals/959862 The telegram group:   https://t.me/FXAdvisorsMy Attention! Amazing results in a short trading period. Please pay attention to the increased risk, in order to trade it you need to have experience in trading with high leverage. The recommended minimum deposit is 2000 USD on a doll
1 250 USD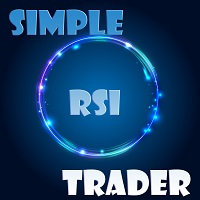 Simple RSI trader
Aleksei Sukhanov
This is a simple Expert Advisor that uses the RSI indicator to enter a trade and several patterns. the advisor trades one deal and each deal has a stop loss and take profit (set in the settings) in case of failure (the deal is closed by stop loss), it is possible to increase the lot of the next deal. The telegram group:   https://t.me/FXAdvisorsMy Start_trade - time to start trading End_trade   - trade end time Lot             -  size of the lot for opening the first order (this is a fixed lot
FREE

Thanks for your feedback. I took into account your wishes and now the advisor has become even more profitable. changed the algorithm. there were slightly fewer deals. changed default settings