Real author:
Forex-TSD.com
An indicator of trend power with eight states. A growing trend is light blue and blue, the falling is red and yellow. Dark color indicates a strong trend, light color - a weak one.
For the correct operation of the StepChoppy_v2 indicator, place the compiled files of StepRSI and StepMA_Line in folder terminal_data_directory\MQL5\Indicators.
This indicator was first implemented in MQL4 and published in Code Base at mql4.com on 22.02.2008.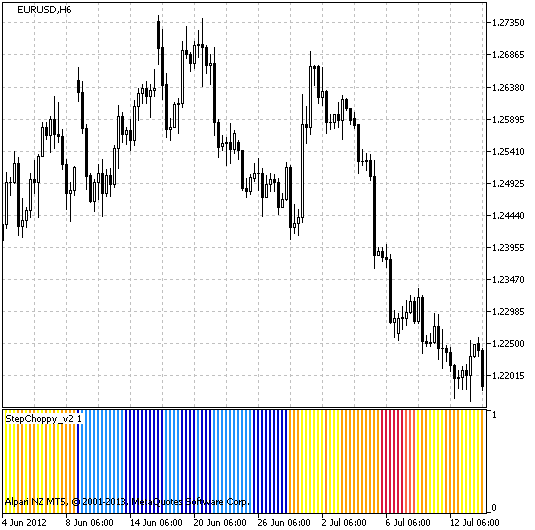 Figure 1. The StepChoppy_v2 indicator