Shared Projects
MQL5 Storage supports online shared programming projects. You can create a shared project in MetaEditor, add participants and distribute appropriate permissions. Only an MQL5 account is needed for participating in the project. You may set any of your projects as public and seek assistance from MQL5.community members.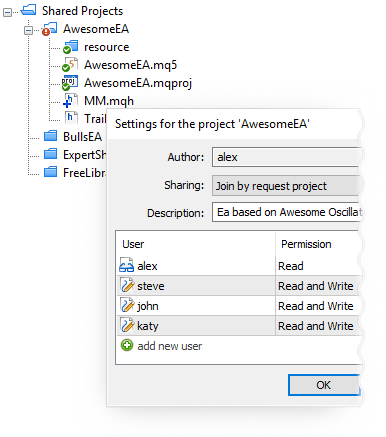 Data Migration between Platforms
In addition to source code, the MQL5 Storage can store other useful files, such as chart templates and profiles, sets of trading symbols and testing parameters for MQL5 programs. Upload files to the MQL5 Storage and access them from any computer using your MQL5 account.