The real author:
Kalenzo
A variant of the SSL indicator performed in the form of the channel and represented as the colored cloud. The indicator submits alert when the trend changes its direction.
Indicator input parameters:

input uint   period=13;           
input bool   NRTR=true;           
input int    Shift=0;             
input uint   AlertCount=0;        
input uint   AlertBar=0;          
This indicator was first implemented in MQL4 and published in Code Base at mql4.com on 19.07.2008.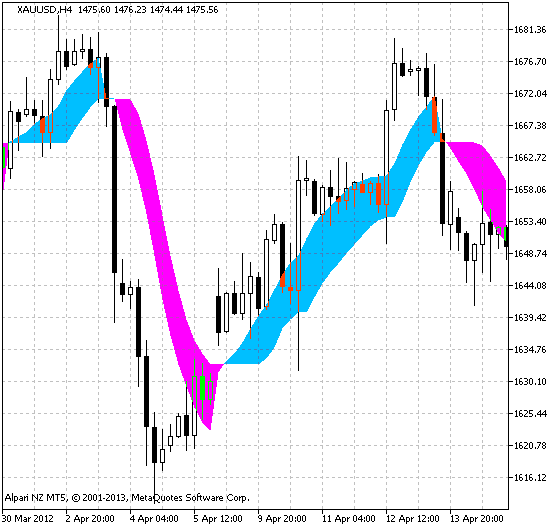 Fig.1 The SSL_Channel_Chart indicator