The real author:
Martingeil
A classic Price and Volume Trend, PVT indicator (Price and Volume Trend, PVT) with added signal line.
Indicator's file uses the classes of the SmoothAlgorithms.mqh library. Working with that class was described in details in the article "Averaging price series for intermediate calculations without using additional buffers".
This indicator was first implemented in MQL4 and published in Code Base on 12.07.2010.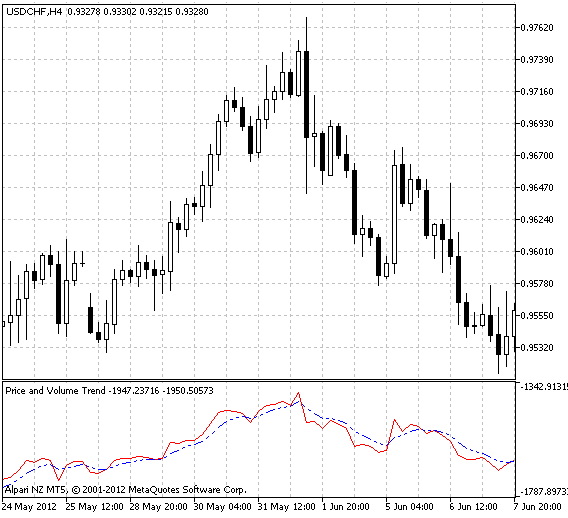 Fig.1 The XPVT indicator