The real author:
Vic2008
The NxDRangeSwitch indicator is the NRTR Moving Average placed above or below the price chart. In the down trend the indicator is placed above and colored in red, in the up trend it is placed below and has a green color. At the moment of trend changing a color square of the corresponding color appears. It can be used for placing Stop Losses.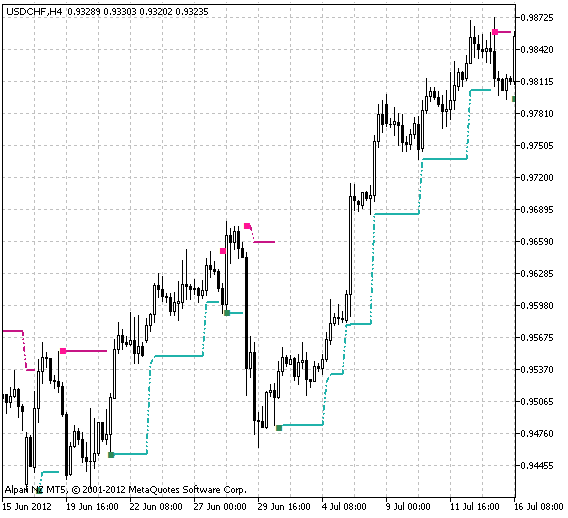 Fig.1 the NxDRangeSwitch indicator
This indicator was first implemented in MQL4 and published in Code Base at mql4.com on 02.09.2010.