The real author:
LeMan
When crossing this zero line this trend indicator displays the direction where to trade and when to close the position. Final averaging of the indicator is performed by digital filters that can be selected in the SmoothPower parameter.
Indicator uses the classes of the SmoothAlgorithms.mqh library. Working with that class was described in details in the article "Averaging price series for intermediate calculations without using additional buffers".
This indicator was first implemented in MQL4 and published in Code Base on 19.08.2010.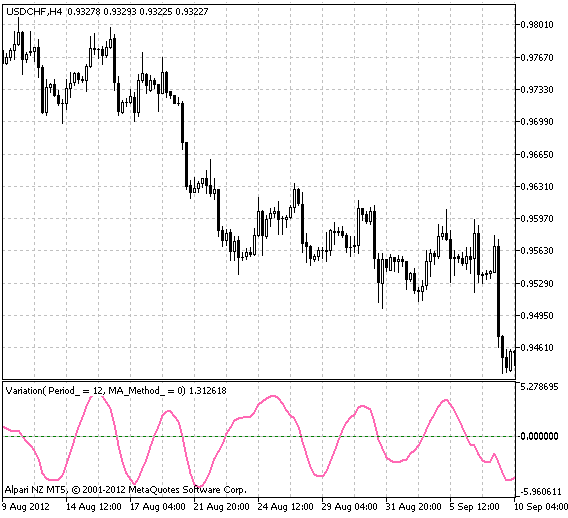 Fig.1 The DigVariation indicator