Hello traders,
Here is I want to share how to make a trade plan for EURUSD.
As usual, price is walking on each SR level, like we walk on the stairs :)
If Market Sentiment https://c.mql5.com/1/71/MS_A2SR_NFP_20170804.png
is still same with the previous week, then this is a trade plan in choosing SR levels

---
When the Market Sentiment changes, here is a second trade plan to choose the way to major Resistance.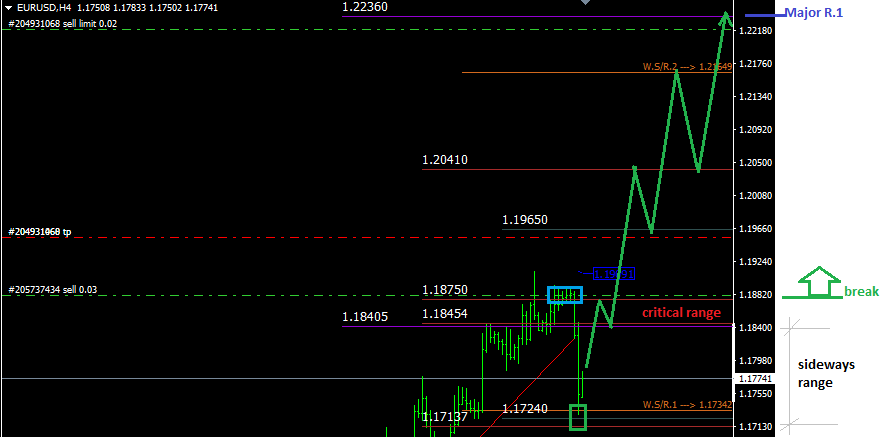 Some screenshots above are thousands of words to explain people who understand in dealing with SR levels.
I hope all of us able to get it wisely, because that is not trade recommendation :)
I just share it to view what's current situation EURUSD.
Trading fx is not easy, so I prefer we keep watching what is current market sentiment and the right SR levels before price reached there.
You can also create your own trade plan here.
Best wishes and good luck.
Keep wisely when facing the market ͡° ͜ʖ ͡°)
Yohana.