BRENT OIL m30
What would you tell this price action? Buy or sell?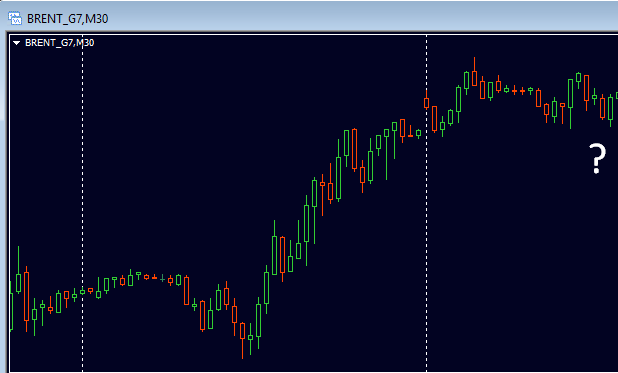 The truth is shown here:

We see Brent oil STRENGTH is falling and USD strength is some bars later rising which force oil to drop.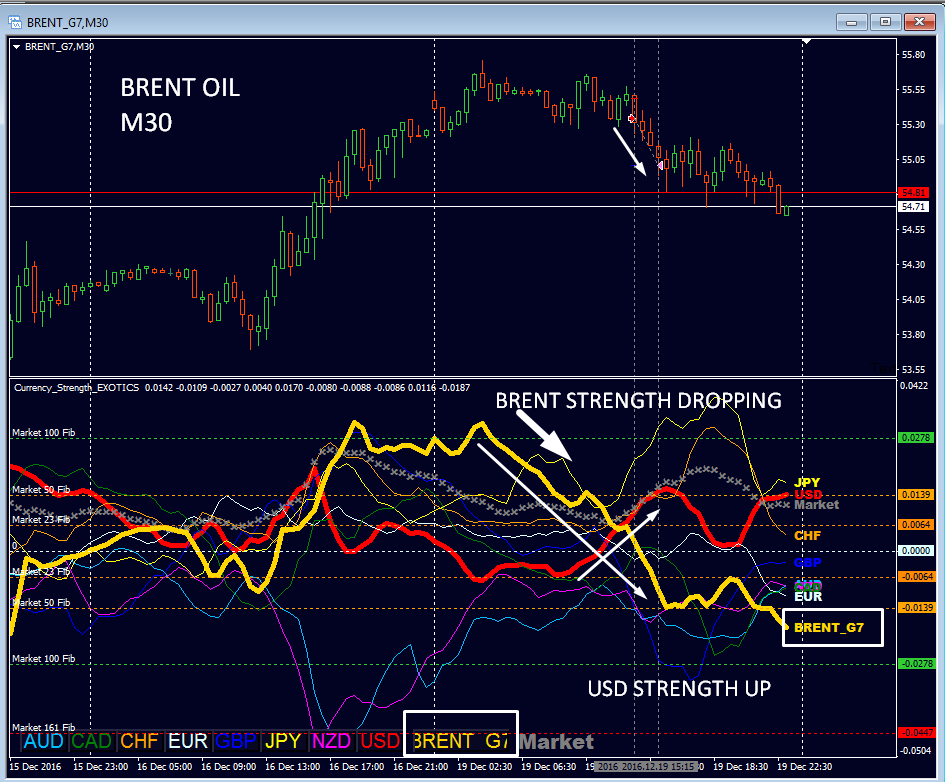 Trading indexes with a very new technique but we already know it with our Forex strategy: selling strength and buying weakness.
Applied to indexes or commodities we look for a Double-GAP. When US-Dollar strength trends in the opposite direction as the chosen product we have strong trade signal.

Here we see USD strength line (red) is up, BRENT strength line (golden color) is down.