EURJPY INTRADAY setup with Currency Strength and Impulse/Speed

(If you read first time about Impulse please check tradingsystem here and here)
EURJPY 171 PIPS
FLAT MARKET BREAKOUT with LONDON OPEN

IMPULSE/SPEED Signal m5 after London open.
Currency double-GAP with outside Direction and expanding momentum

EUR strong and JPY weak to build the double-GAP: result EURJPY BUY.

Higher time frames confirm direction one by one to hold into the trade.
Target was set at H4 resistance, trailed SL to secure the pips.

TP hit at 171 pip
CHART EURJPY H1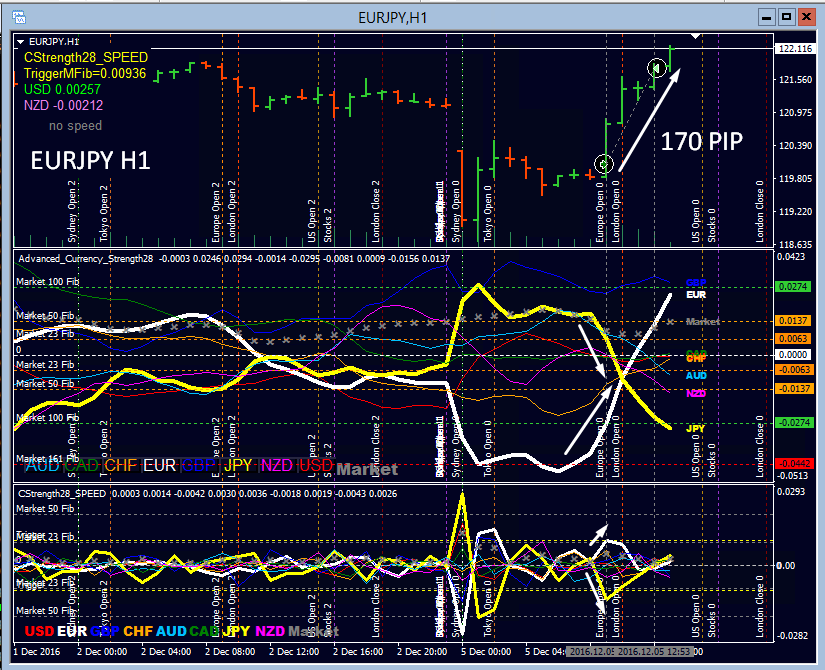 CHART EURJPY M15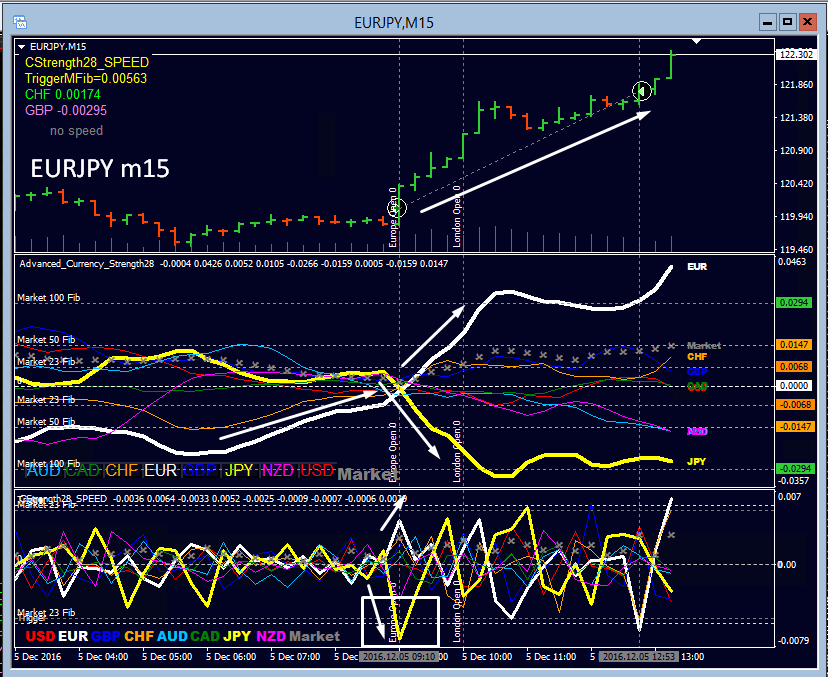 CHART EURJPY M5
this was entry trigger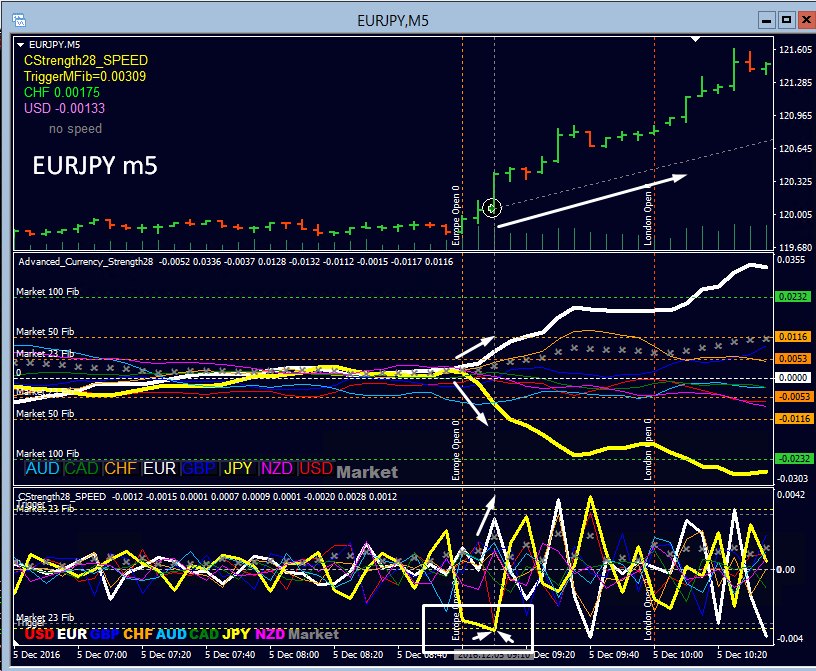 CHART EURJPY M1
After end of Asian session m1 started volatility and trend of CS (I did not used m1, but it might be interesting for scalpers to see how efficient the indicators are)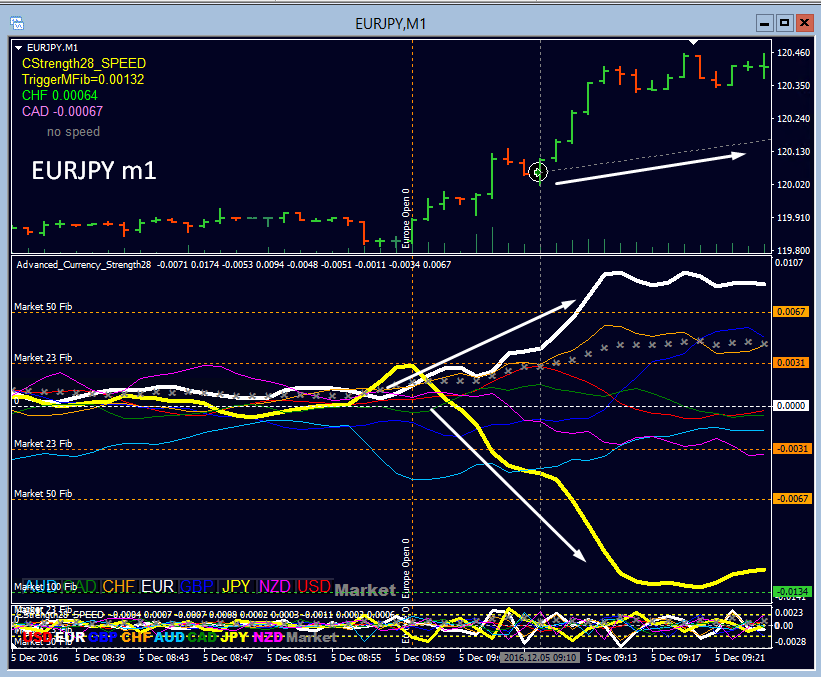 www.CurrencyStrength28.com