1.) You'll see that the trends on AUDUSD are in line from M1 - D1
2.) You'll see that the strength delta between AUD and USD increases
3.) You'll see that the price struggles at the red resistance level cluster but once it's gone through it's a clear BUY
You don't need to wait for any arrows because they are just orientation marks.
It's based on three simple rules:
1. If the trends are in line
2. the strength momentum is given and
3. there are no support and resistance levels directly in front of your planned trade
you can go for it
If the next support and resistance levels are far away you can use them as profit targets.
And that's how it looks after this breakout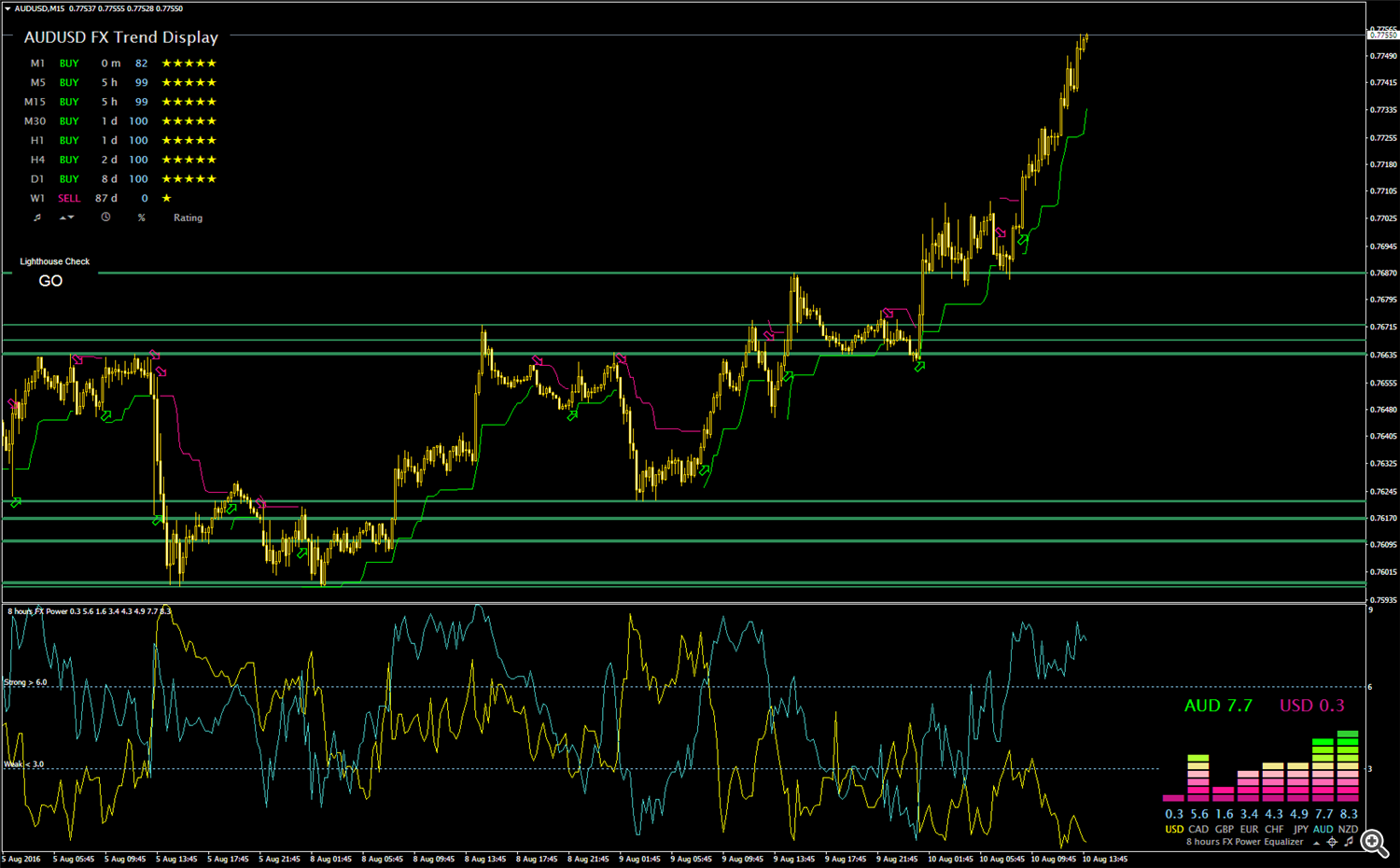 GENERAL TRADING TIPS
1. Check if there are any upcoming high impact news events for your currency pair.
Common sources are the economic calendars of forexfactory.com anddailyfx.com
2. Especially in the beginning i recommend to stay with the major USD pairs like EURUSD, USDCAD, AUDUSD, etc.
If you trade cross pairs like GBPAUD you have to check GBPUSD and AUDUSD as well.
3. Discipline and patience is the key to success! 2-3 profitable trades per day is more than enough.
You want to see more trading examples? Follow this link to get dozens of trading charts
Don't hesitate to contact us if you like to get further assistance.
Best regards
Daniel