Today I'd like to talk about a correlation that is absolutely essential when it comes to trading Forex successfully.
Let's start with a trade example we've spotted this morning on AUDCAD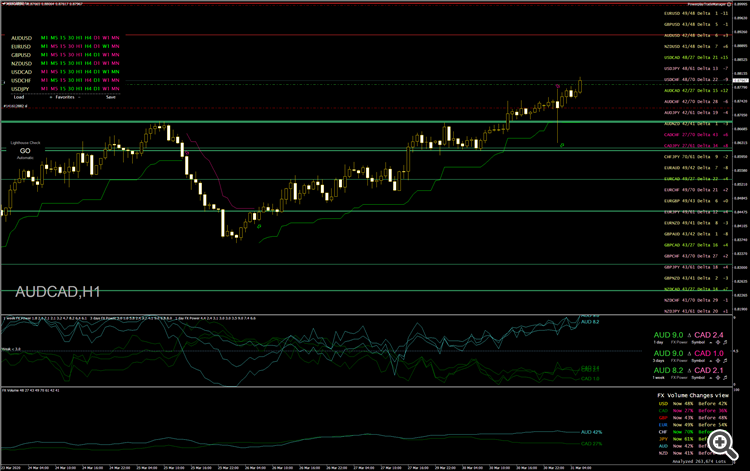 As you can see it's been the perfect setup. FX Power perfectly line up supported by FX Volume long ratios and no SR in sight.
We've seen a powerful up move, at least for a few minutes, before all over sudden the momentum was gone and AUDCAD went down.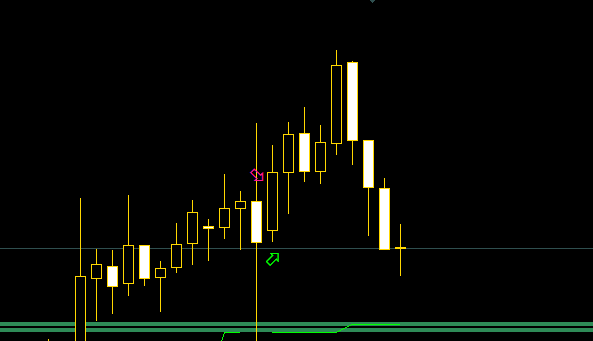 So what happened? There was no indication for that, or did we miss something? Yes, we did.
We ALWAYS have to check the chart situation of the underlying major pairs.
If we trade AUDCAD we have to check what's happening on AUDUSD and USDCAD.
So let's have a look at the AUDUSD chart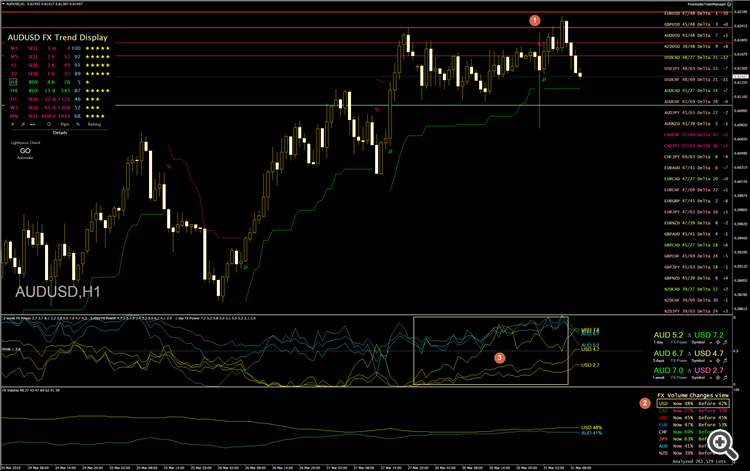 And here we find the answer for the AUDCAD down move.
1. AUDUSD hit a massive resistance zone drawn 100% correctly by Lighthouse
2. The FX Volume USD long ratio rose by 6% so the USD is building up real market strength
3. FX Power indicated a rising USD during the last 24 hours across three different periods as well
Summed up, there is and was almost no chance for the AUDUSD to break through the resistance and push AUDCAD upwards.
So AUDUSD dropped down and this affected all its cross pairs as you can see in the chart examples below
AUDCHF copied the AUDUSD down move exactly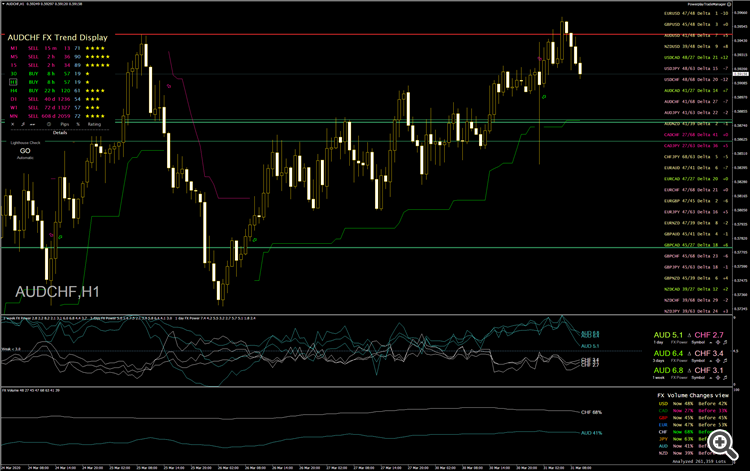 while EURAUD moved in the logical opposite direction. You have to watch this chart like mirrored.
So why is there such a high correlation between the major USD pairs and their cross pairs?
The USD is the leading currency of the world and over 80% of the trading volume we analyze for FX Volume is in USD.

So if you spot a trend move on a cross pair this is just a reflection of what's going on at one of the underlying majors.
Here's another clear example of GBPJPY and it's underlying major GBPUSD I posted as reply to a customer request a few weeks ago.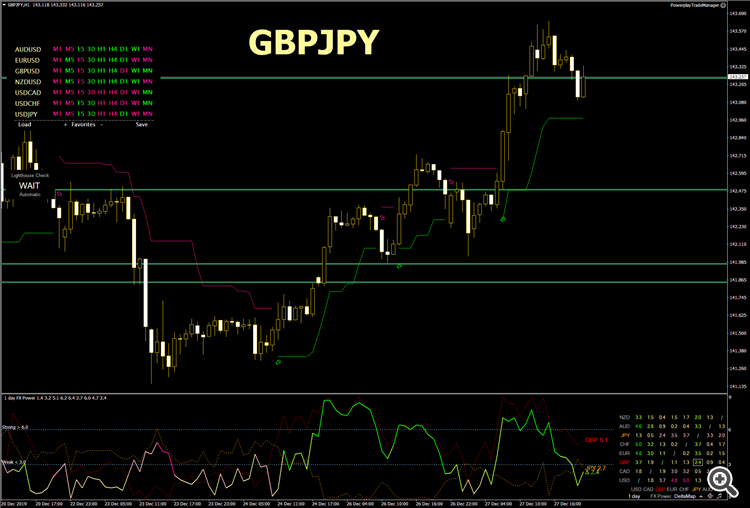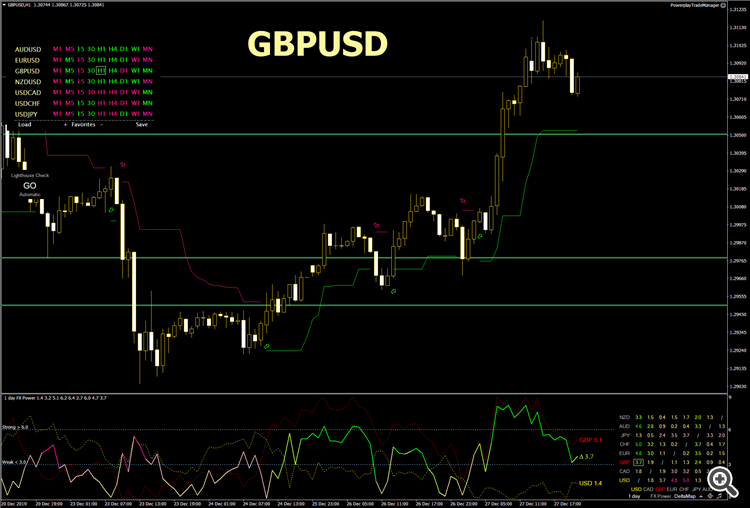 They are almost identical!
So if you trade cross pairs there is always one major pair that is the driving force behind this move.
In some very good constellations you'll see that the one major starts the move and the other major (USDJPY in this example) continues the trend move on the cross pair.
In this particular example the USDJPY didn't had any impact at all but the up move on GBPJPY stopped with the stop of the up move on GBPUSD.
That's the reason why it's always important to keep an eye on the majors.
Now you know why I don't post trade examples every day. If there is no good setup on the majors there is no reason to trade at all.
This is just my philosophy but this saves tons of money and nerves because I stay at the sideline in unstable market conditions.
Today I spotted two interesting opportunities on EURUSD and USDCHF following the USD volume change.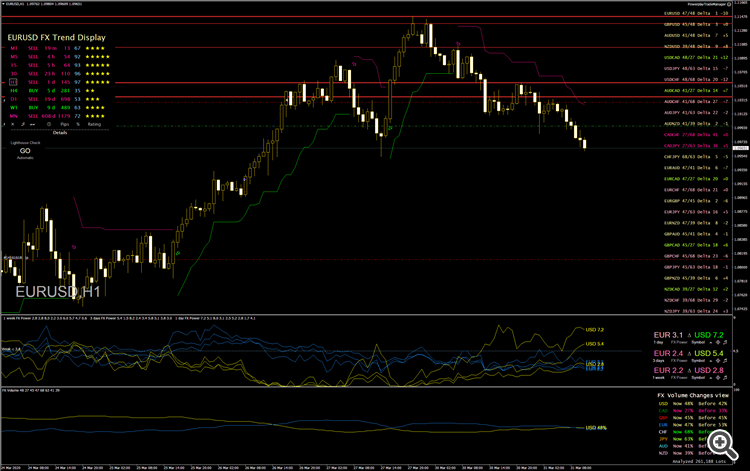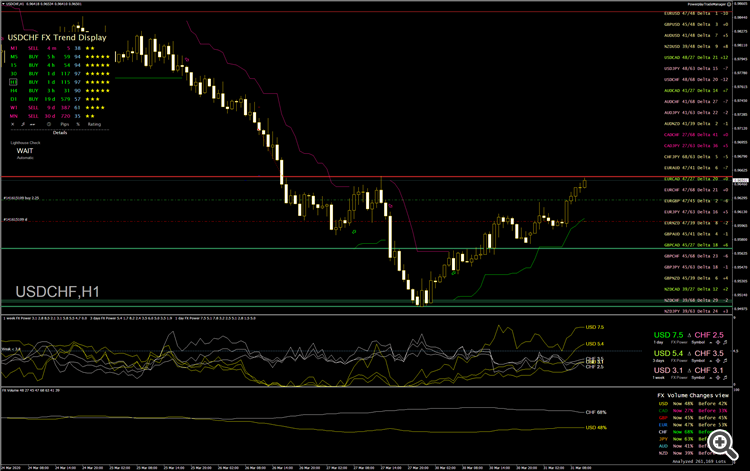 Maybe you can spot some interesting cross pair trades related to those majors?!
Find the right trading opportunities day by day!
(and learn when to better stay out as well)
1. Visit https://www.mql5.com/en/blogs/post/677671
2. Have a look at our free News Channel -> https://t.me/STEIN_INVESTMENTS_NEWS
Study the published articles in detail to learn how to spot great trading opportunities.
Besides the advantage of professional in-depth market analysis provided by my tools,
you'll get access to an exclusive group of skilled and successful traders who are willing
to share their experience and trades with anyone interested.

It takes just two steps to become part of our great and successful community

1. Get your toolset at https://www.mql5.com/en/users/blueball/seller

2. Send proof of your purchase to https://t.me/SteinInvestments
and you'll get your invitation to our amazing group chat

All the best and happy trading
Daniel