Übersicht

Bewertungen

Diskussion

Neue Funktionen
Order Entry Pro
Order Entry Tool with several additional features.
Money management feature - As in the free version but in this pro version the lot & risk calculations are updated as you drag the lines making it much easier to setup the order.
Close all - Will close all orders opened with the tool in one click.
Intelligent trailing stop loss - Attempts to maintain a trailing stop loss just behind the last identified structure in the 1H chart in order to try and avoid unwanted stop-outs. Adjustments are made every 4 seconds.
Sound - when placing trades & adjusting stop loss.
Adjustable inputs:
- Line color for the Entry/Stop Loss/Take profit/ lines used during order setup.
- Line width adjustment for the order setup lines.
- Initial percentage risk setting.
- Initial risk/reward setting to use.
- Dialog size: use 0.5 for high definition displays 1 for the good old displays.
- Tool sounds: true or false depending on your choice.
- Min margin required - set this to stop an order from being transmitted if it would put you below this margin level.
- Additional offset for the Stop Loss: this is an additional number of pips that will be added to the identified structure before adjusting the stop loss level.
NOTE: No responsibility will be taken for any losses incurred due to the incorrect usage stop losses incurred by the automated stop loss feature (Inteli Stop Loss).
Käufer dieses Produkts erwarben auch
Weitere Produkte dieses Autors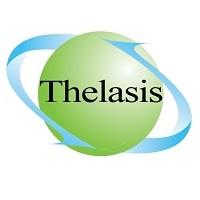 OrderEntry
Anthony Eric Gillon Dawson
Order Entry - Probably the easiest way to enter an order An aid for entering orders. Features: * Drag & drop tool to adjust price, stop loss and take profit levels. * Calculates lot sizes automatically based on risk entered, currency pair and stop loss / price levels. Description It enables you to visually enter a trade's price, stop loss and take profit by adjusting lines on a chart. It automatically calculates your lot size based on the risk you have entered and enables you to place the o
FREE
Added auto-scaling, Should make the dialog window the right size on most screens