Übersicht

Bewertungen

Diskussion

Neue Funktionen
GbpJpy Daily
Introduction:

This EA comes from my recent observation and trading of GBP / JPY. In daily trading, I found that the trend of GBP / JPY has certain rules, and the probability is relatively large, which has a good profit and loss ratio.
This EA is very simple, even beginners can easily understand.
In 1 trading day, get the highest and lowest price in the first 4 hours of the day. In the rest of this day, if the price breaks above the highest price or below the lowest price, go long or short according to the trend.
In the day, if it exceeds a certain time point, the pending orders will be cancelled, and the entered order will not be affected.
About stop loss, you need to manually set the stop loss point, or you can use the default value of this EA.
About take profit, it is based on the difference between the highest and lowest prices calculated:
For example, for the first 4 hours of a day, the highest price is 143.40 and the lowest price is 143.00. For a buy order, TP price is 143.80, and 142.60 for sell order.
About order close, at the end of the day, if the order is still in, this EA will automatically close this order at current price.


Settings:

Lot - Order lot.
Set Static Stop Loss (pips) - Self defined stop loss
Magic Number for Buy order - Magic number of buy order (default)
Magic Number for Sell order - Magic number of sell order (default)
Slippage - Order Slippage when opening an order. (default)
Comment - Comment of order.


Points for attention:

1. This EA may be profitiable in short term, but it does not mean that it can be profitable in long term.
2. You can also apply this EA to other currency pairs or commodities, and the algorithm remains unchanged.


Risk tips:

You acknowledge and understand there is a significant degree of risk involved in trading securities, especially in Forex / stock / commodity trading with leverage. Please be cautious.
Any performance results in this EA represents past performance, not a guarantee of future performance, and is not indicative of any specific investment.
This EA is for reference only . I have no right or obligation to any profit or loss caused by this EA.

Käufer dieses Produkts erwarben auch
Weitere Produkte dieses Autors
Trail SL
Yu Ming Yan
Introduction: This is a simple EA to setup trail stop loss to 1 order's open price when this order has already had some open profits. Settings: Enter your order ID - the number of the order at first column When Open Profit is over ($)_ , reset SL - For example, if set 100, it means if this order has an open profit of $100, then reset its stop loss level to open price. Points for attention:     1. Please apply this EA on an active order, and not on a pending order.     2. Open Profit
FREE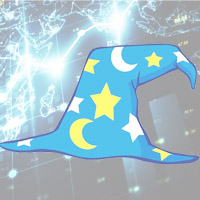 Send Order with Magic Number
Yu Ming Yan
Introduction: Many traders may face such a situation (at least I have experienced it), they need to set a magic number for the order they want to enter manually, but it is time-consuming to modify an EA for an individual order. So, I want to create a simple tool. As long as I enter some parameters, I can place an order with magic number so that I can do additional operations on this order by some EA in the future. This tool is to realize such a simple function: set magic number when placing a
FREE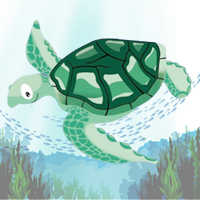 Way of Turtle
Yu Ming Yan
Introduction: This EA is inspired by Curtis faith's way of the turtle . Of course, you may think that this theory is a bit out of date. But you have to admit that this theory is a classic theory, and has influence on traders' decision.    This rule is quite simple, even for the beginners to understand. Before you decide to long any commodity (or currency), wait for its price to exceed the highest price in a period of time, and follow the upward trend to enter buy order. Sell order is just
30 USD