Real author:
igorad2004
In this version of Chande Momentum Oscillator the smoothed price is used for the calculations. It is allowed to improve the filter of trend direction.
Chande Momentum Oscillator (CMO) was developed by Tushar Chande and is a technical indicator that attempts to capture the Momentum. Chande discussed this and many other indicators in his book "The New Technical Trader: Boost Your Profit by Plugging into the Latest Indicators". Тhe range of CMO is from -100 to 100. The values +50 and -50 are assumed as ovebought and oversold states of the market.
This indicator was first implemented in MQL4 and published in CodeBase at mql4.com 20.02.2008.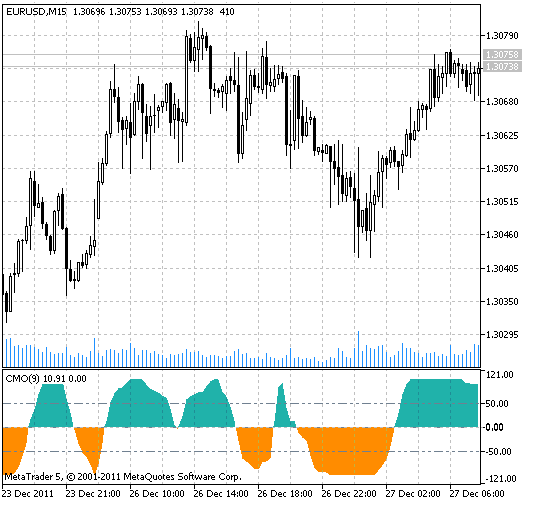 Chande Momentum Oscillator (CMO) indicator