Real author:
S.B.T.
The trend indicator made as NRTR (Nick Rypock Trailing Reverse).
The indicator is calculated on the basis of currency pair volatility displaying the nearest support and resistance levels. It can be used as a trend indicator.
This indicator was first implemented in MQL4 and published in CodeBase at mql4.com on 18.09.2007.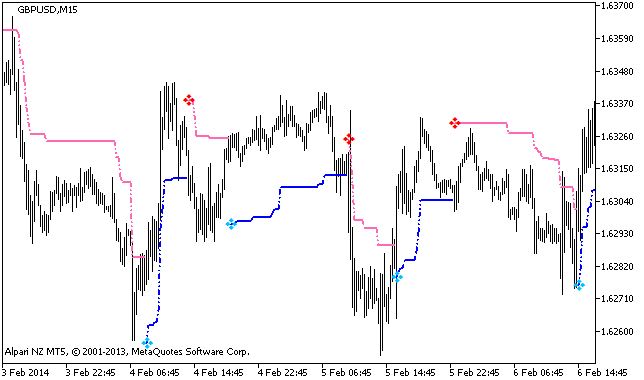 Figure 1. The VolatilityPivot indicator