Real author:
xrust
The indicator analyzes the latest three bars on the basis of a quadratic function and is displayed as a histogram with two signal lines with different periods. Enter the market at the intersection of signal lines.
The indicator uses SmoothAlgorithms.mqh library classes (must be copied to the terminal_data_folder\MQL5\Include). The use of the classes was thoroughly described in the article "Averaging Price Series for Intermediate Calculations Without Using Additional Buffers".
This indicator was first implemented in MQL4 and published in the Code Base on 02.04.2008.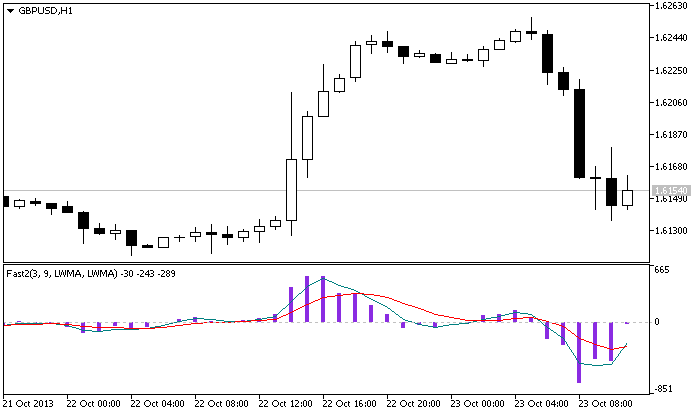 The Fast2 indicator