The real author:
klot
The redrawing oscillator drawn on the basis of the SSA.mqh singular transformation library of functions. The redrawing occurs at the last bars section equal to the value of the indicator input parameter:
input

 

uint

 Lag=

10

;
Unfortunately, the author did not leave any comments and explanations either to his singular transformation library, or to the oscillator itself. In this version of the library in comparison with its original one, the variable size arrays included into the SSA.mqh library functions were significantly reduced for the serious decrease of the resources consumed by the indicator!
This indicator was first implemented in MQL4 and published in Code Base at mql4.com on 28.08.2007.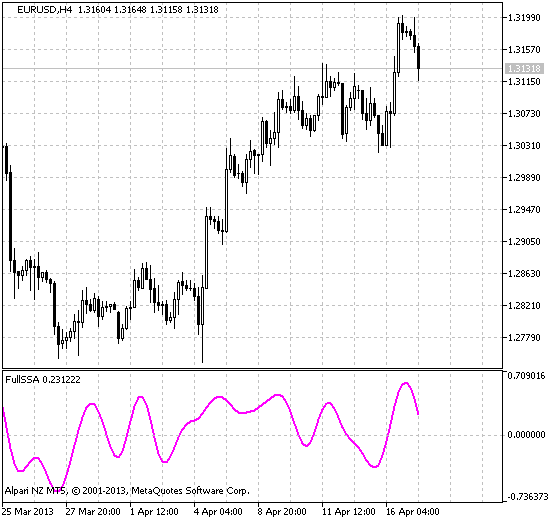 Fig.1 The FullSSA indicator