A semaphore arrow indicator using three NavelEMA Moving Averages.
The MACD values are obtained and the moment when the MACD changes its direction is defined on the basis of two Moving Averages. If the direction of the obtained signal coincides with the direction of the trend for the third Moving Average, then a signal arrow will be formed.
As all the arrow indicators, this indicator works well on the trends, but it is absolutely useless on the flat!
This indicator was first implemented in MQL4 and published in Code Base on 05.02.2009.
The indicator uses SmoothAlgorithms.mqh library classes (must be copied to the terminal_data_folder\MQL5\Include). The use of the classes was thoroughly described in the article "Averaging Price Series for Intermediate Calculations Without Using Additional Buffers".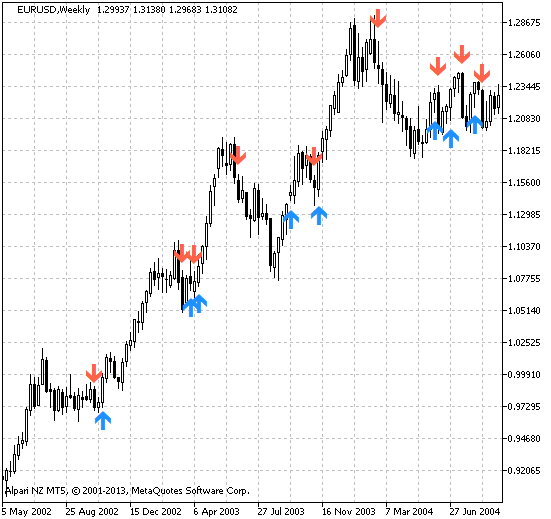 Fig.1 The F2a_AO indicator