The real author:
Fedor Igumnov
Asymmetry is the ratio of the third central moment to the cube of the standard deviation.

The central moment of tertiary is average deviation of selection members from sampling variance. As the standard deviations due to fractional quotes are too small, the asymmetry is calculated for the RSI indicator. Then we get the trend indicator. High values speak of the beginning of a new trend. Low values indicate a flat trend.
This indicator was first implemented in MQL4 and published in Code Base at mql4.com on 04.05.2011.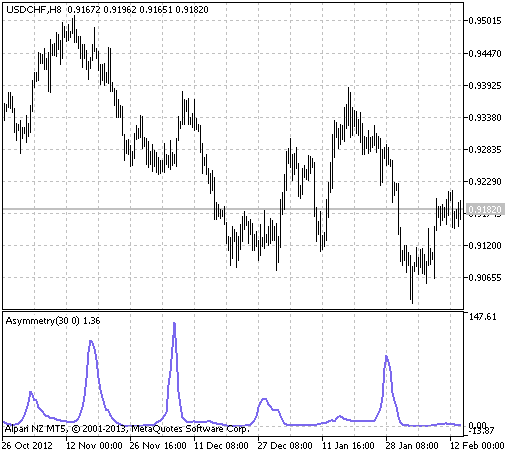 Fig.1 The asymmetry indicator