The real author:
Stajer59
The ChannelAnt indicator is a channel indicator based on the Moving Average. Its construction is based on the use of the balance line (violet, thick line) which "attracts" price to itself, and the remaining lines which are used according to its position as support and resistance lines.
When drawing Forex channels lines of the ChannelAnt indicator the ratio of 38%, 62%, 100% are used for deleting the balance line. It is recommended to use the ChannelAnt indicator on high timeframes starting from hour period. As a strategy it is possible to work as on rollback, so on breakthrough of levels depending on volatility of the currency pair and preferences.
The indicator uses SmoothAlgorithms.mqh library classes (must be copied to the terminal_data_folder\MQL5\Include). The use of the classes was thoroughly described in the article "Averaging price series for intermediate calculations without using additional buffers".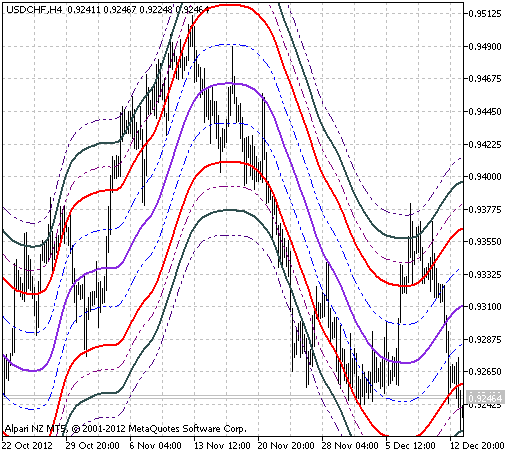 Fig.1 The ChannelAnt indicator