Original author:
Kim Igor V. aka KimIV
A simple semaphore arrow signal indicator. The indicator shows historical (near past) signals and the current signal based on how many points the price passes during a certain number of bars.
The indicator shows the entry point against this movement. The idea of these entry points is borrowed from one modification of the Bulldozer EA.
Originally this indicator has been written in MQL4 and was first published in the Code Base on 15.08.2014.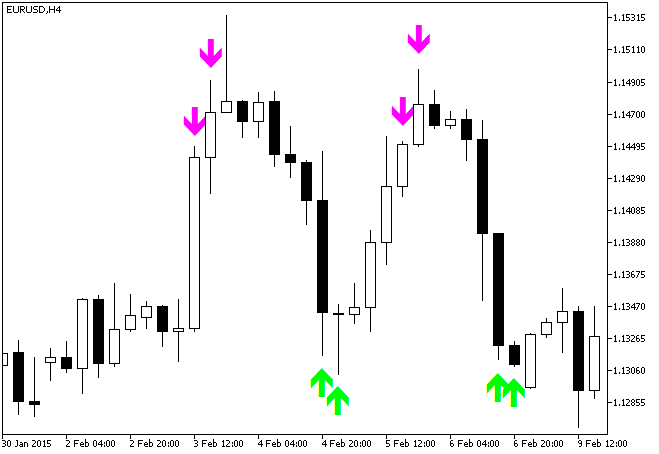 Fig. 1. The i-Bul_Jerk indicator