The real author:
jax1000
This indicator calculates the averaging amount of the different period Moving Averages. Moreover, the interval of the averaging period is set by the user.
Indicator input parameters:



input Smooth_Method XMA_Method=MODE_SMA; 
input uint StartLength=20; 
input uint EndLength=100; 
input int XPhase=15; 
input int Shift=0;                       
input int PriceShift=0; 
This indicator was first implemented in MQL4 and published in Code Base on 30.11.2009.
The indicator uses SmoothAlgorithms.mqh library classes (must be copied to the terminal_data_folder\MQL5\Include). The use of the classes was thoroughly described in the article "Averaging price series for intermediate calculations without using additional buffers".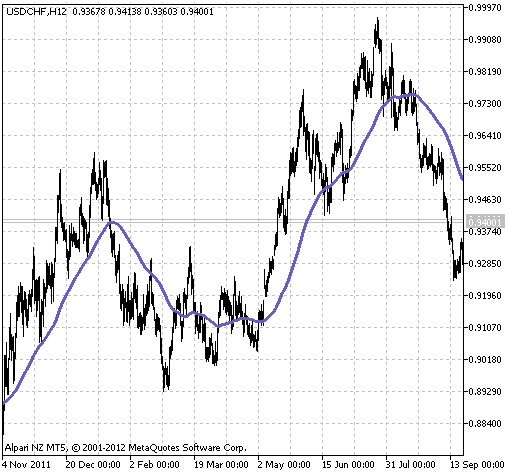 Fig.1 The SumXMA indicator