Real author:
excelf
A colored cloud using two consecutive averages of the price series.
The idea of the indicator: a moving average of another moving average. This is a good alternative to two moving averages in simple trend trading systems. The author's studies clearly show significant advantages of this signaling system as compared to a system based on two moving averages - therefore, the author recommends that all traders who use crossing of moving averages switch to MaByMa.
The indicator uses SmoothAlgorithms.mqh library classes (must be copied to the terminal_data_folder\MQL5\Include). The use of the classes was thoroughly described in the article "Averaging Price Series for Intermediate Calculations Without Using Additional Buffers".
The original indicator was developed in the MQL4 language and published in the CodeBase on 30.03.2013.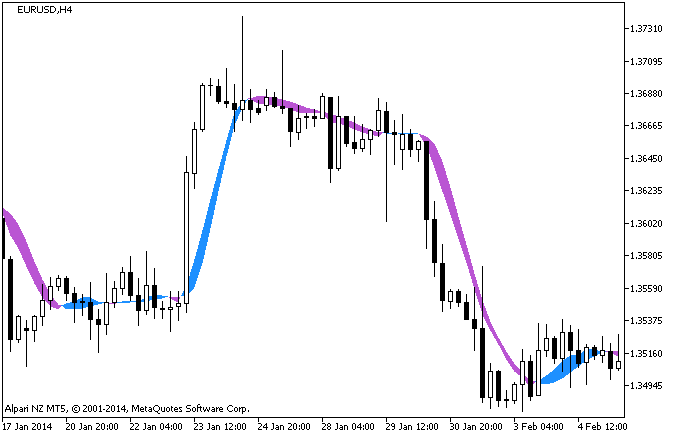 Figure 1. The MaByMa indicator