Author of an idea:
The original code has been published by Collector.

The ZeroLag MACD indicator shows the histogram with color of the previous bar.

The indicator is based on the MACD from MetaTrader 5 standard package. Added the filling and changed the formula of its calculation. I used the formula from the original code.
The signal line has been removed. The original version is based on the Double Exponential Moving Average (DEMA).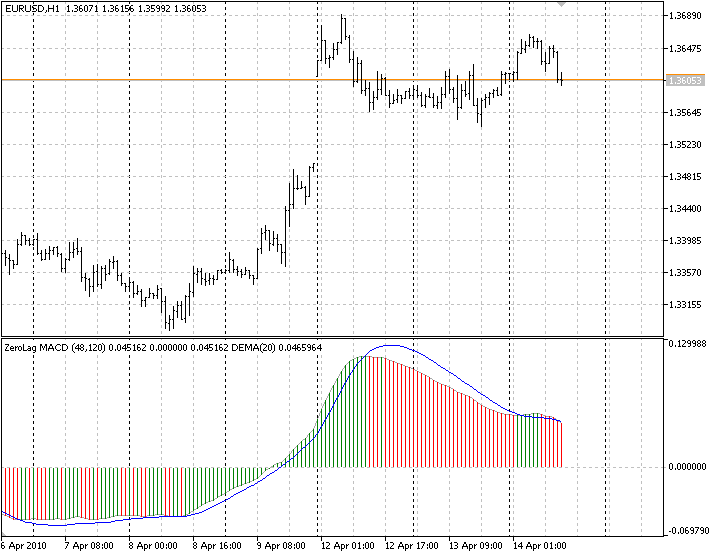 ZeroLag MACD