Daily price is on ranging around 200-day SMA waiting for the direction of the trend to be started. Ascending triangle pattern was formed by the price to be crossed for bullish trend to be resumed.

If D1 price breaks 1.1001 support level on close bar so we may see the primary bearish trend to be started up to 1.0911 level to re-enter.
If D1 price breaks 1.1164 resistance level on close bar from below to above so the primary bullish trend will be resumed.
If not so the price will be on ranging within the levels.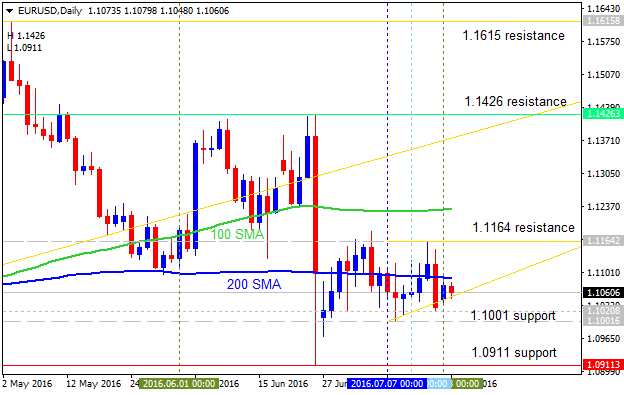 Recommendation for long: watch close D1 price to break 1.1164 for possible buy trade
Recommendation to go short: watch D1 price to break 1.1001 support level for possible sell trade

Trading Summary: ranging

| Resistance | Support |
| --- | --- |
| 1.1164 | 1.1001 |
| 1.1426 | 1.0911 |