Retracing the declines this week
The USDJPY has traded to new session highs in the last 20 or so minutes and also gets close to retracing the falls from yesterday (into today). The highs from yesterday at 104.79 and 104.836 (also the high from Friday at 104.82) are a target to get to and through for the buyers. A move above will next have the 105.00 area to get through. The underside of the broken trend line and the 50% of the move down from the June 15 high (at 104.964).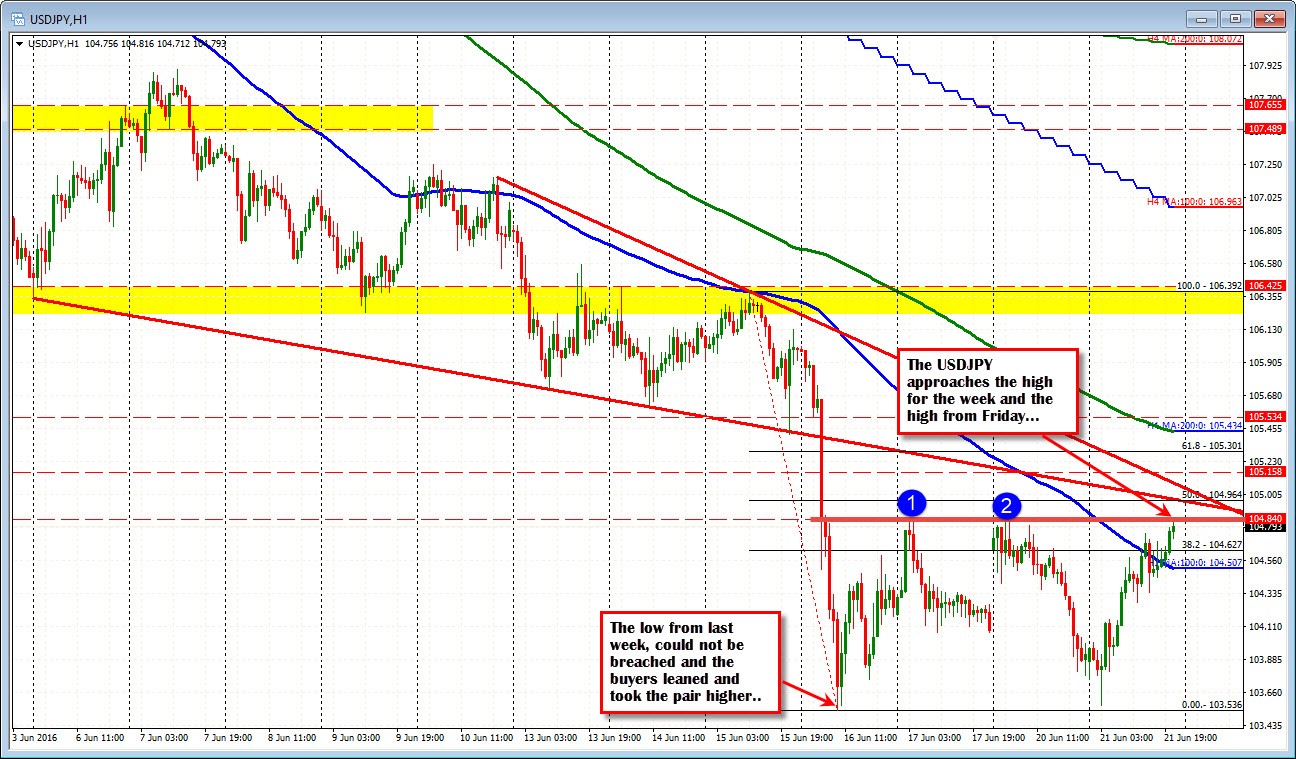 The USDJPY has been under pressure with limited corrections. Earlier in the Asian Pacific session, the price tested the low from last week at 103.536 (the low got to 103.57). The low could not be breached and the buyers entered.