Interview on Automated Trading Championship 2012 from 30.10.2012.
It's the second time Matúš German participates in the Automated Trading Championship. By the end of the fourth week of ATC 2012 his Expert Advisor has been holding its positions in the TOP-10 having about $30 000.
Matúš is from Slovakia, from the little town Bardejov. As he told us in the last year's interview, he is a student at the Technical University of Košice studying economics and informatics. Matúš is interested in trading for about 5 years and he develops Expert Advisors for 3 years already. "I came to trading when I was looking for an opportunity to work through the Internet, I knew that it is possible to make money with stocks but I was interested in the possibilities to trade using only technical analysis" he said.
Greetings! It's nice to meet you again among the Championship Participants. What were the most notable events in your life and trading experience for the last year?
For the last year, I have destroyed 2 Forex accounts but I think that I have found my "Holy grail". Of course, it is not the system that I have submitted to the Championship, as it must be very risky to have a chance to win and I cannot check the system in the Championship to optimize it for the current market.
You were at 183rd place in the Automated Trading Championship 2011. What experience did you get from it?
It was no surprise to me. In such a competition the system must be very risky to have a chance to win. But I was glad that the system worked without problems.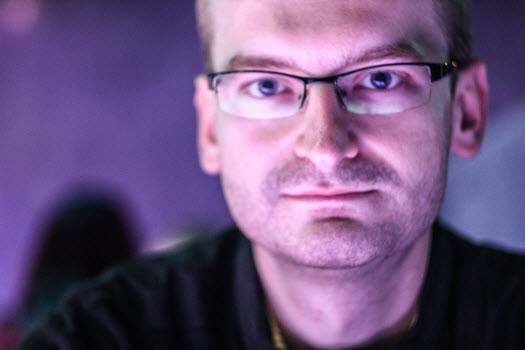 The situation with your Expert Advisor this year is similar to the last year. It has made a huge profit in the first three weeks of the competition. In the last year's interview you told us that you had doubts about your success. What are your expectations this year?
I have exact the same doubts this year. Like I've already mentioned, the system must be very risky. Next week, I could very simply fall to last places. My luck depends on the market. But I am very happy that I occupy the TOP-10 for some time this year again and it is a small proof for me that I am good at what I do.
This time it's a multicurrency Expert Advisor. Why have you chosen it? Tell us more about your trading robot.
That's quite easy enough. I've done it because of diversification. I wanted to participate with a multicurrency Expert Advisor last year, but I did not know how to program a good multicurrency system. This year I developed an Expert Advisor based on a trend following system. It is not very good for live trading, but it is a good base for adding more features.
What indicators does your Expert Advisor use?
The system uses channels for trading, and the channels are derived with the help of Average True Range indicator. I have not found a better way to adapt the channel range to the market.
As you wrote in the description, the Expert Advisor always has open positions. Why?
It is only a base for a system, and so when it breaks through a channel it stays in the market until it crosses the opposite way. I try to simplify things. I know that it can turn out to be a disaster during the weekends, but it is only a competition.
It seems that you use money management based on the equity size. Is it correct?
Yes, this year I have implemented only a simple money management system. My current strategy would not work good with money management system that I tried the last year.
What results did you get when testing the Expert Advisor in the Strategy Tester? How many input parameters do you use?
I tested and optimized the system only for the last year, but results were good even though it is only a rough strategy base. When the system had made big drawdowns it still had the power to make it back to profit.
The system now has only 3 input parameters for each currency, ATR period, the constant for better adaptation of a channel range to my calculations and the basic lot size for trading with account size of $10 000. There is a huge space for improvements.
Participants have recently started to sell their Expert Advisors in the Market on MQL5.community. Do you know about this service?
I know about this service. Maybe I will sell the system one day, but I want to sell only good stuff. I realize that my current trading robot is not the product that would make me a good reputation. All systems are profitable with traders who can optimize them.
Have you managed to examine our new Signals service?
I have noticed it, but I did not have time to look at it closer.
How will you spend your prize money if you win?
I really doubt that I will win, but the money would help me with buying an apartment.
Do you want to wish something to the Championship Participants or give them some advice?
Nothing more and nothing less than the last year. Good luck, of course. And let the best Expert Advisor with a stable strategy and equity win.
Thank you for the interview, Matúš. Good luck!
Translated from Russian by MetaQuotes Software Corp.
Original article: https://www.mql5.com/ru/articles/580