Interview on Automated Trading Championship 2012 from 31.10.2012.
Today we talk to Anton Nel (
ROMAN5
) from South Africa, a professional developer of automated trading systems. Obviously, his Expert Advisor just could not go unnoticed. Breaking into the top ten from the very start of the Championship, it has been holding the first place for more than a week. Moreover, it is still firmly settled down at the second place and does not seem to surrender.
Anton, please tell us a little about yourself. This is your first Championship, but apparently you have a rich experience in trading.
Yes, this is indeed my first Championship. I have worked as a software developer for the past 20 years in the engineering, medical, educational and financial sectors. In my personal capacity I have been trading online for the past 10 years. My love for finance and software development makes the perfect combination for the development of automated trading systems. In my spare time, I enjoy sports. My favorite sport at the moment is Squash, and I play 3-4 times a week.
Judging by deals, your EA is always in the market. It also does averaging if price is going in wrong direction. Does it enter the market by oversold/overbought CCI? Why do you use Heiken Ashi?
I have experimented with different Expert Advisors, but chose to enter current one for the competition, because it stays in the market, so there are no "dead" moments. Something is always happening. If the price goes in the wrong direction, I work on averaging or Stop Loss depending on the situation.
I use oversold/overbought CCI to enter the market and Heiken Ashi to exit. Heiken Ashi performed better than CCI on the back test, so that's why I opted to go with that indicator to exit the market.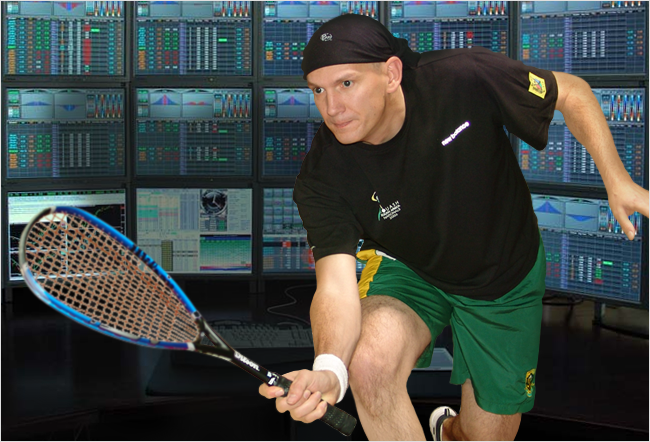 Seems like your EA uses the CTrade built-in library. Why did you upload it along with ex5?
I am very new to MetaTrader 5, as I have been using MetaTrader 4 all these years. For this reason I uploaded the CTrade library as well as Heiken Ashi indicator, because I didn't want to run the risk that Championship's server would not provide me with ones.
Your EA always trades with 5 lots. This is very dangerous for a trading system based on the CCI oscillator. How did you cope with that?
Yes, trading with this volume is always about risk. The increased risk took me to first place, but it can put me in the last position too. In a competition it's either "risk all" or else the chances of winning are less. Lesser risk - smaller lot size, the arithmetic is simple.
You are selling your EA at the Market. What do you think of this service? And by the way, why your EA is called ROMAN5 Herolds Bay?
Since the start of the competition I have had so people querying the cost and availability of my EA, so I decided to sell it on the Market. That way I have one central place to refer people to, which I think is brilliant. Besides playing squash, another thing that I love doing is fishing. Roman refers to a type of fish you can catch in our waters, and Herolds Bay is close to where I live, and it has always been one of my favorite beaches along the Garden Route.
What do you think about multicurrency experts? Would you like to put it forward for the Championship?
When it comes to multicurrency experts I am a bit skeptical, because currency is not based on anything real, whereas gold is. I prefer trading in real commodities, but if I had to go with a multicurrency expert I would scrutinize the strategy very carefully before.
What financial instruments have you traded before (Stocks, Futures and so forth)? Is there any difference between them for you?
I have traded Equities and Single Stock Futures before. Obviously Futures has a leverage and expiry date, which makes it less suited for long term investment, whereas Equities can be kept over a long period of time. It all depends on what you are wanting to achieve.
What criterion have you used for optimization? What market your EA is best suitable for? What is most dangerous for it - flat or trend?
There are no real secrets in my optimization. I back tested several periods, and chose the one that yielded the best results. My EA performs in both trend and flat markets. The nightmare is when the CCI signal indicates oversold, for example, and after entering the market, it trends in the wrong direction, going further down instead of going up.
Why don't you use stops when entering the market?
I don't use stops, because my Expert Advisor works out averages and closes all the necessary open positions. It then reopens in the opposite direction.
What were your biggest success and biggest failure in trading?
No success is achieved without making mistakes. One of my biggest losses occurred when I first started trading Futures, because I never used any money management strategies. When the market took at huge, unexpected dip, I did not have enough equity to ride out the storm, so I lost my investment.
I watch the market and read various financial blogs and the news on a daily basis. This information, together with hard work in developing strategies, that reflect what is going on in the market, has translated into success in my trading.
What do you think about automated trading? Will it eventually eliminate manual trading?
I think automated trading is very beneficial in a strategy that requires high-volume trading. I personally think semi-automated trading renders the best results.
Can your EA open positions with more than 5 lots if equity is increasing?
The lot size in my EA is fixed and set to the maximum of 5 lots per entry, as per the competition rules. The lots size calculation is not linked to equity. Once the competition is over, I will update my EA to include money management and I will use equity to calculate the lots.
Judging by your 10 years of trading experience, have you managed to identify any stable patterns?
It is a trader's dream to identify stable patterns, but the market tends to be very unpredictable. On one occasion bad news will lead to an increase in spending and in another instance it will result in a decrease in spending. There are so many factors at work, that it is difficult to recognize stable patterns. As soon as you think you have found your pattern, the market responds differently.
Is it hard to program finding of such patterns? Do the same patterns suit for various markets?
Programming makes it easier to identify patterns, or the lack thereof, because you can run a back test using your Expert Advisor. Programming is not the difficult part, while understanding the market is. And I definitely don't think one pattern will suit various markets.
What Take Profit/Stop Loss ration do you use?
It really depends on the strategy that I am using. I often use 1:1 ration or hedging or no Stop Loss at all.
Do you have any suggestions or wishlist for MetaTrader 5 terminal and its built in tester?
I would love to see extra charts like "Renko" and "Point and Figure" as standard features in MetaTrader 5.
You have completed several jobs in our Jobs service. What do you think of it?
I love the Jobs service you offer, because it connects someone with a skill to people who need to utilize the skill, almost like seller meets buyer. It is very easy to use, and the fact that it is monitored by a third party, protects everyone involved.
How popular is automated trading in South Africa? Do you know any local fellows here at MQL5.community?
So far, I don't know of anyone in South Africa who use automated trading. Our local platforms do not make provision for automated trading.
In 2011 you took the 2nd place in a local trading competition. Was this useful for you while you have been preparing for the Automated Trading Championship 2012?
In that competition I traded Futures manually online. Accordingly, it did not really help me this year, because the strategy I used for Futures is very different to what I am currently using.
What can you recommend to everyone who is willing to start automated trading? What are the most dangerous pitfalls and misconceptions for a newbie trader?
I would say that no-one must use automated trading as an excuse for ignorance. Understand trading principles as well as knowing how trading robot are working is very important.
The biggest pitfall in trading is greed. I would recommend that a newbie trader starts with the lowest lot size, as well as having a money management strategy in place. With patience, and learning as you go along, trading can be a rewarding experience.
Thank you for the interview, Anton. We wish you successful trading!
Translated from Russian by MetaQuotes Software Corp.
Original article: https://www.mql5.com/ru/articles/583